This job listing has expired and may no longer be relevant!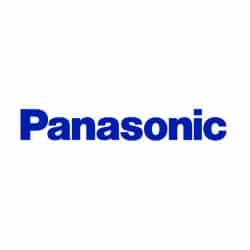 Area Sales Manager HVAC VRF – Northeast
Anywhere

80,000 - 100,000

Full-Time
Job Description
Panasonic's vision of the digital future is driven by the needs and aspirations of our business customers and millions of consumers around the world who use our products every day. We share their dream to live a fuller life by providing ways of working smarter and enjoying the rewards of technological advances. At Panasonic, our success depends on every single employee's contributions – because the more we grow as individuals, the more we grow as a company.
Panasonic Appliances Air-Conditioning North America (PAPANA), a division of Panasonic Corporation of North America, is currently seeking an Area Sales Manager – Northeast. The HVAC VRF Area Sales Manager is responsible for growing VRF sales and market share in an assigned region. They will be responsible to get Panasonic VRF products specified with plan & spec reps, engineers, architects and mechanical contractors.
The ASM will become an expert in Panasonic VRF products and become an expert presenter and sales trainer. They will work with plan & spec, and design build heating and cooling opportunities in commercial, institutional and industrial applications.
They will execute the following sales competencies: territory analysis, business plan creation and analysis, pricing and program negotiations, account management. Become proficient in forecast accuracy on a monthly, quarterly and annual basis.
At Panasonic, we are constantly striving to improve and grow both personally and professionally. We put our customer first, and demand only the best. We are looking for those that share our passion.
ACCOUNTABILITIES:
Achieve 20% annual revenue growth by managing plan & spec reps design build applications and VRF distribution channels. Focus on adding reps in underperforming markets and territories. Analyze account sales results, detect trends, assess effectiveness and track sales performance against account expectations.
Ensure consistent and appropriate representation of Panasonic and professionally present products and promotions.
Implement programs, promotions and countermeasures. Ensure regional team is trained on new and existing products.
Submit and monitor PSI monthly forecast with a high degree of accuracy. Resolve account charge backs and assist in receivables when requested.
QUALIFICATIONS:
Scope: Does not have direct reports
Education & Experience:
Degree preferred.
5+ years of account management, sales or sales management experience in the HVAC or related Industry.
Experience and knowledge of sales processes such as; consultative selling and negotiations.
Understanding and proficiency in computers, Microsoft Office Suite, and other forms of reporting
Must have sales experience working in HVAC/R commercial applied products environments.
Must have sales experience working with plan & spec rep agencies, and engineering firms in the region.
Experience in (VRF) Variable Refrigerant Flow technology is a plus, specifically in the commercial building sector.
Competencies: Problem solving, innovation, collaboration, etc.
Ability to lead and facilitate negotiation with accounts and prospects.
Communications: Works effectively with other sales team members to develop, communicate and manage to account strategies and plans.
Effectively communicates with the key personnel at the account to manage and maximize account sales.
Other Requirements: Ability to travel up to 75% of time. Ability to lift 50lbs
In addition to an environment that's as innovative as our products, we offer competitive salaries and benefits.
We are an equal opportunity employer, and all qualified applicants will receive consideration for employment without regard to: race, color, religion, sex, national origin, disability status, or protected veteran status. Pre-employment drug testing is required. Due to the high volume of responses, we will only be able to respond to candidates of interest. All candidates must have valid authorization to work in the U.S. Thank you for your interest in Panasonic Corporation of North America.
How to Apply
Please apply online by visiting www.panasonic.com/careers and searching job ID number 1401832.
2772 total views, 4 today
Apply for this Job