This job listing has expired and may no longer be relevant!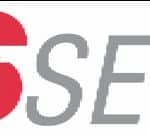 Field Service Technician
San Jose, California, United States

To be Determined

Full-Time
Job Description
Company Description
Captive-Aire is the nation's leading manufacturer of commercial kitchen ventilation systems. As the industry's innovator, Captive-Aire sets the standard for commercial kitchen ventilation equipment and service, and offers the most competitive pricing. Captive-Aire is also known for the fastest and most reliable lead times in the industry.
Captive-Aire's integrated kitchen ventilation packages include hoods, exhaust fans, electrical controls, direct-fired heaters, grease duct systems, fire suppression systems, grease filters, make-up air units, and utility distribution systems. CaptiveAire's clients include independent restaurants, national chains, and other public and private institutions.
Captive-Aire maintains a network of over 90 sales offices in the U.S. and Canada and six strategically located manufacturing plants in North Carolina, Iowa, Oklahoma, California, Pennsylvania and Florida.
We are looking for:
•A self-starter that possesses the ability to work independently.
•A problem solver with the ability to troubleshoot both low and high voltage wiring.
•Strong organizational and mechanical skills.
•Familiarity with Captive-Aire product lines and how they operate (including exhaust fans, heaters, make-up air blowers, hoods, utility distribution systems and electrical packages).
•Confidence in computer skills, as well as strong written and oral communication.
Provide professional servicing of Captive-Aire equipment to include:
•Commissioning of new equipment
•Repair, replace and trouble-shoot existing CAS equipment
•Provide complete hood and fan test and balance (training provided)
•Develop and maintain service schedule
•Prepare and submit job reports and invoices daily
•Sell and develop Preventive Maintenance programs to potential and existing customers
Job Requirements:
•HVAC, HVAC/R skill set desired
•Strong knowledge of electrical systems
•Ability to read commercial wiring schematics
•Ability to lift 50 pounds independently and use power and hand tools
•Work in outside conditions
•Use of ladders for roof access
•Air travel required including some overnights for service and training
Captive-Aire Provides:
•Training on Captive-Aire products and in-house exposure to manufacturing and field operations
•Certifications as required – Test & Balance, Fire Systems, etc.
•Generated service leads from local sales office
•Expense reimbursements
•Service vehicle and equipment supplied including laptop, iPad, iPhone and gas card
Benefits:
•Medical, dental and vision insurance
•Disability & life insurance based upon election of medical insurance
•Paid holidays, vacation, and sick days based upon tenure
•401k with employer match
•Flexible spending account (FSA)
Salary: Base salary (above average), plus monthly bonus based upon productivity and profits.
*VISIT OUR WEB SITE AT: www.captiveaire.com.
How to Apply
Options for Applying: •Apply to this ad •Apply on our website: https://jobs.lever.co/captiveaire/24edadf9-f7f6-4294-a872-94f28ec50517
1102 total views, 2 today
Apply for this Job