This job listing has expired and may no longer be relevant!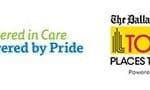 HVAC Systems Coordinator
Fort Worth, Texas, United States
Full-Time
Job Description
Description: Responsible for coordinating the installation, maintenance, calibration and automation, service, troubleshooting and repair of small-to-medium-sized heating, ventilating and air conditioning (HVAC) systems at all JPS facilities.
Typical Duties:
1. Coordinates with the Facilities Project Manager to ensure all HVAC systems (capital or operational) are up-to-date, code-compliant and functioning as required by ASHRAE, ANSI, NFPA, IMC, IPC IFGC and other local codes as well as the local authority having jurisdiction.
2. Reads blueprints, interprets Manufacturers' specifications, written and verbal instructions for the calibration and automation, maintenance and repair of small-to-medium sized air conditioning systems.
3. Ensures the sensitive and critical nature of HVAC and Building Automation Systems serving hospital and other occupancies are intact and the integrity of these systems is maintained at all times.
4. Coordinates all corrective and preventative maintenance activities on HVAC-related systems and equipment to ensure all are areas (including specially designed ventilation rooms) are operating within code and regulatory authority limits. Ensures HVAC-related work requests are completed promptly and accurately.
5. Responsible for trouble shooting, repairing, modifying and replacing components of HVAC systems and equipment including chillers, boilers and pumps and other associated equipment.
6. Maintains documentation to ensure compliance with local, state, federal and accrediting organization regulations and standards.
7. Maintains a working knowledge of the Building Automation System and associated computer programs.
8. Maintains equipment inventory, coordinates parts and equipment procurement, and coordinates vendor activities when HVAC-related tasks exceed the scope of in-house resources.
How to Apply
Qualifications: Required Education and Experience: • High school graduate or state equivalent certificate is required. • Two (2) years technical training in air conditioning systems installation and maintenance. • Minimum ten (10) years experience in maintenance, repair and installation of heating, ventilating, air conditioning and refrigeration systems and associated components in a Healthcare setting. Required Licensure/Certification/Specialized Training: • Must possess Universal certification for refrigerant recovery (EPA). • Must possess a valid Air conditioning & Refrigeration license issued by State of Texas.
2529 total views, 1 today
Apply for this Job