This job listing has expired and may no longer be relevant!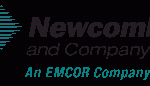 Residential Service/Maintenance Technician
Raleigh, North Carolina, United States

To be Determined

Full-Time
Job Description
About Us: Founded in 1954, Newcomb and Company is a full-service mechanical contractor providing customers in the commercial, residential, and industrial sectors with innovative, energy efficient heating and air conditioning services, automation and controls, industrial piping, new-construction design and installation, and maintenance and replacement services.
Job Type: Construction, Trades
Industry: HVAC
Employment Type: Full Time
Experience Required: Minimum 3 Years
Education Level: Not specified
Travel Required: Limited to negligible
Location: Raleigh, NC
Relocation Costs: Not covered
Job Title: Residential Service/Maintenance Technician
Department: Residential Division
Reports To: Residential Field Supervisor
Wage: Hourly, commensurate with level of experience
GENERAL PURPOSE OF JOB:
To repair residential level HVAC equipment to Newcomb and Company and equipment manufacturers' standards. To perform all duties in a professional manner as a front line representative of Newcomb and Company.
PRIMARY DUTIES AND RESPONSIBILITIES:
• Must possess a valid driver's license certificate and meet all required physical ability, efforts and exertions to perform the required job duties.
• To possess or secure an EPA refrigerant certificate within company guidelines.
• Ability to work in outdoor weather and temperature extremes designated by company policy.
• Report for work each morning at the scheduled time to receive daily work assignments from residential dispatcher.
• To professionally perform all scheduled maintenance and testing to equipment covered by any maintenance contract.
• Operate various measuring and diagnostic testing equipment required to perform scheduled maintenance and diagnostic analyzing nature of repair.
• Record and report to residential dispatcher any possible repairs or further diagnostics needed.
• To complete legibly all required check sheets, transfers, time cards, recording of parts used, and paper work necessary to complete a maintenance or repair service.
• Responsible to work in a safe manner and maintain all efforts with respect to safety and protection to self, personnel, and all customer and company property.
• To remain in contact with residential dispatcher and Residential Service Supervisor for information needs and or schedule changes.
• To maintain and use company vehicle per all company policies and standards. This includes appearance and maintenance to the inside and outside of the vehicle.
• To follow the directions of the Residential Service Supervisor.
PHYSICAL REQUIREMENTS & JOB ENVIRONMENT:
All candidates for this position should be reasonably physically fit and capable of picking up a 60 lb. tool, piece of equipment or piece of material and moving it about either on a jobsite, at a vendor, our warehouse, etc. See other specific physical job requirements in the table below:
Activity Cont Freq Occ None Activity Cont Freq Occ None
Lifting – Max 60lbs X Operate foot control X
Sitting X Drive X
Standing X R Hand X
Walking X L Hand X
Climbing X R Arm X
Kneeling X L Arm X
Bending X R Leg X
Twisting X L Leg X
Pull / Pushing X R Foot X
Grasping X L Foot X
Fine Manipulation X Forklift operation X
Reach Above Shoulders X Use Heavy Machinery X
Cont – Continuous ( more than 6 hours per normal shift )
Freq – Frequently ( 4-6 hours per normal shift )
Occ – Occasionally ( 1-3 hours per normal shift )
None – Not at all
R – Right
L – Left
SECONDARY DUTIES AND RESPONSIBILITIES:
• This listing of Primary and Secondary Duties and Responsibilities is not all-inclusive but rather an outline of job duties and responsibilities.
• To restock truck as needed to have adequate approved parts, supplies, and materials on hand.
• Participate in training classes; and to enroll in courses to upgrade technical capabilities when applicable.
• Develop good communication skills, both oral and written when applicable.
• Perform after-hour emergency service calls when applicable.
We offer our employees a competitive salary and comprehensive benefits package and are always looking for individuals with the talent and skills required to contribute to our continued growth and success. EOE M/F/Vet/Disabled
How to Apply
http://www.emcorgroup.com/jobSearchForm/EMCOR_jobs.php?t=1&b=KXE2TABG773LOS5TU6N6HSLWZTN45PF56C7OIHGDF6N7LUNFDUABSNADZM26C%3D%3D%3D
1351 total views, 1 today
Apply for this Job