This job listing has expired and may no longer be relevant!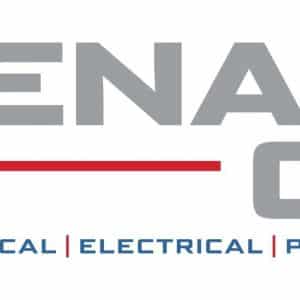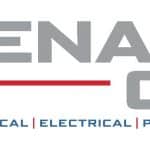 Experienced Commercial HVAC Service Technician
Carrollton, Texas, United States

60,000 - 80,000

Full-Time
Job Description
Job Description
Looking for a Texas Licensed HVAC Technician with at least 5 years experience in commercial industry. Responsibilities include, installation, maintenance, and service of all commercial heating, air conditioning systems. Systems include but not limited to, Package RTU's, Constant Air Volume, Chillers, Boilers, Geo thermal, Water source heat pumps, HW/CW circulating pumps, Cooling Towers and mini split systems.. Need qualified, self motivated, customer oriented techs.
Willing to pay for quality.
Job Requirements
5 yrs. of commercial service experience
Installs heating and air-conditioning systems, including water heaters
Collaborates with contractors, construction workers, electricians, pipefitters, and steamfitters in installing and repairing HVAC units
Tests HVAC systems for leaks and other problems
Analyses problem and identifies appropriate tools and materials for repair
Chooses materials based on budget, location, and intended uses of building
Follows health and safety standards and complies with building codes
Writes report documenting the problem and summary of actions taken
Performs inspections of HVAC systems to identify and replace worn parts
Prepares bids and schedules and oversees other workers, such as apprentices and helpers
Collaborative, Problem-Solving and Analytical Skills
Decision-Making Ability
Good Listening Skills
Strong Verbal Communication
Stress- and Time-Management Skills
Customer-Service and Interpersonal Skills
Mechanical and Technical Skills
Physical Stamina and Strength
Excellent Trouble-Shooting Ability
Must share in the on-call rotation with other technicians
Work independently as well as in a team
Work Environment
Work locations within the Dallas-Ft. Worth metroplex
Operates in a commercial/retail environment subject to inside and outside environmental conditions and noise and must be able to complete the following within the work environment
Ability & willingness to work in tight spaces
Ability and willingness to work in all weather conditions (including heat, rain, cold and wind) while wearing industry appropriate PPE
Ability to use arms and hands to signal, grab, hold, turn, push, and pull: objects, materials, controls and tools
Required to adhere to large amounts of standing, walking, bending, squatting, sitting, carrying and lifting at least 50 lbs.
Work at heights, climb ladders and stairways, and may occasionally work off platforms/scaffolding using the appropriate fall protection requirements
Screenings Required
Clear Motor Vehicle Report
Background and Substance Screening
Denali CS is an Equal Opportunity Employer. All qualified applicants will receive consideration for employment without regard to race, color, religion, sex, national origin, protected veteran status, disability, or any other basis protected by federal, state, or local law.
How to Apply
Send resume to HR@denalics.com or via our website at www.denalics.com
Apply for this Job