This job listing has expired and may no longer be relevant!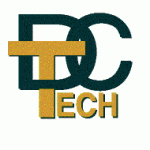 HVAC Instructor
Anywhere

40,000 - 60,000

Full-Time
Job category: Others
Post date:13 Jan 2020
Job Description
The Dauphin County Technical School invites applications for a HVAC Instructor (CIP Code 47.0201) position starting immediately. Applicants must be EPA certified and possess an understanding of and the ability to teach all aspects of plumbing, heating, heat pumps, ventilation, air conditioning, refrigeration, and trade related electrical competencies. The successful candidate must be able to relate well with high-school aged students, work independently and prepare lessons based upon a prescribed curriculum. The candidate must have at least four years paid work experience in HVAC. Prior teaching is helpful, but not necessary. Must be willing to complete necessary coursework to earn vocational teaching certification, or currently possess a PA Vocational Teaching Certificate.
Salary dependent upon experience. Full benefit package. Required documents: a letter of interest addressed to Dr. Karen Pflugh, Administrative Director, resume, the Standard Application for Teaching Positions in Pennsylvania Public Schools, PDE 6004 Form, copy of PDE certification, copies of undergraduate/graduate transcripts, and three letters of recommendation. Pre-employment paperwork requirements include PA State Police Clearance (Act 34); Child Abuse Clearance (Act 151); FBI Fingerprint Clearance (Act 114); School Employee Health Form (Physical and TB test); Sexual Misconduct/Abuse Disclosure Release Forms (Act 168). Send documents to Linda Hammaker, 6001 Locust Lane, Harrisburg, PA 17109. Deadline for applications is until January 31, 2020 or until the position is filled. EOE
How to Apply
Please see ad - instructions are included
1009 total views, 2 today
Apply for this Job