This job listing has expired and may no longer be relevant!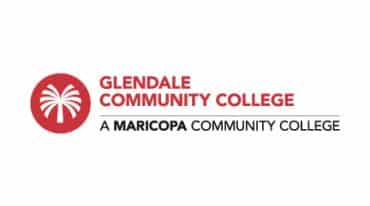 HVAC Specialist
Glendale, Arizona, United States

To be Determined

Full-Time
Job Description
Job Summary:
Performs journeyman level work in the installation, maintenance and repair of HVAC equipment. Programs changes and troubleshoots problems using the energy management system as well as making on-site visits. Operates a chilled water plant on two sites both on and off site using a laptop. Reads drawings, schematics and specification books for HVAC projects; provides comments as required. This position will be required to work non-traditional shifts and be on-call on a rotating schedule with the other techs.
Salary Range
$19.12 – $24.86/per hour, DOE
Essential Functions:
50% Performs journeyman level installation, maintenance and repairs on HVAC equipment to include preventative and reactive maintenance. Operates the chilled water plant and makes adjustments to the run schedule as required. Performs industrial water tests and uses the results to make adjustments to the chemical feed rates or draws conclusions to look for problems with the operation of the plant.
40% Uses the building automation system (BAS) to troubleshoot problems on the central plant and individual building support systems. Programs building start/off times for special activity rooms or off-hour occupancy.
5% Provides assistance with contractor performed projects and verifies specs are met and quality of work is acceptable. Reviews drawings to ensure programmed work is code compliant and sustainable.
5% Assists other crafts as directed and performs other duties as assigned.
Minimum Qualifications:
High School Diploma or GED and four years experience as a journeyman level HVAC technician. There is no substitution or equivalency allowed for the high school diploma/GED or HVAC experience. OR, an equivalent combination of education and journeyman level experience sufficient to successfully perform the essential duties of the job. Experience in lieu of a Journeyman card must able to be verified. Experience with firms that are no longer in business is not acceptable. If self-employed, sufficient documentation must be provided to demonstrate Journeyman level experience.
Desired Qualifications:
A. Five years Central Plant experience in a large complex (1,000 tons or more)
B. Five years using an energy management system to operate a chilled water system
C. Seven years experience as a journeyman level HVAC technician with an emphasis on maintenance and repair
D. Seven years experience as a journeyman level HVAC technician with an emphasis on new installation
E. Five years experience reading schematics, construction drawings and spec books
Special Working Conditions:
• Possession of a valid State of Arizona Class D driver's license is required; must meet minimum standards regarding driving: http://www.maricopa.edu/legal/rmi/vehicle.htm#requirements
• Travel to campus during interview/selection process will be at candidate's own expense
• Will be required to travel or be assigned to all MCCCD locations
• May require numerous evenings or weekends
• May require prolonged periods of viewing a computer screen
• May be required to lift or carry up to #25 lbs
How to Apply
How to apply: https://www.maricopa.edu/about/careers Applicants must submit a cover letter that details how the applicant meets minimum and desired qualifications. Applications without a cover letter will be incomplete and will not be considered. Please ensure your resume and cover letter provide the following items: • Clearly illustrate how prior experience, knowledge and education meet the minimum and desired qualifications for this position. • Provide employment history in a month/year format (e.g., 09/07 to 10/11) including job title, job duties, and name of employer for each position. • Three professional references, preferably current and/or former supervisors. If references are not provided in resume upon application, they will be requested at time of interview.