This job listing has expired and may no longer be relevant!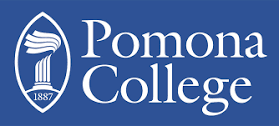 HVAC Technician I
Claremont, California, United States
Full-Time
Job Description
HVAC Technician I
Hourly Rate Range: $31.02 – $33.49 per hour
Regular, full-time, non-exempt position
Pomona College has mandated the COVID-19 vaccination for all employees. New employees are required to show proof of full vaccination against COVID-19 or request a Pomona College-approved medical or religious exemption on or before their first day of employment.  
ABOUT POMONA COLLEGE:  Located near Los Angeles, California, Pomona College is widely regarded as one of the nation's premier liberal arts colleges. Established in 1887, Pomona College is known for small classes, a challenging curriculum, close relationships between students and faculty, and a range of student research and leadership opportunities. Pomona is a member of The Claremont Colleges.
ESSENTIAL FUNCTIONS: Reporting directly to the Assistant Director, HVAC the HVAC Technician I perform the following essential duties and responsibilities:
Perform preventative maintenance tasks on HVAC equipment. (Split systems, packaged units, small hp motors, fan coil units, small hp boilers, evaporative coolers).

Perform the necessary procedures to properly check, adjust and assess the condition of all V belts to determine when the need for replacement is required.
Assess the condition of all air filters and determine if they need replacement establishing a frequency schedule based on this determination.
Replace filters using all the proper methods and procedures to ensure minimum dirt dispersal and to insure proper function upon completion of the task. Remove all old filters and cleanup work area properly disposing of them.

Visually inspect and assess all HVAC equipment for any abnormalities. Documenting and reporting all abnormalities found so they could be scheduled for repair.
General equipment maintenance. Maintain equipment cleanliness and inside and around equipment to maintain a clean working environment.
Water treatment system check and log.
Complete all TMA Work orders on a daily/weekly/monthly basis.
Perform equipment operation logs to maintain and build recordkeeping for equipment operations, performance and reporting abnormalities.
Serve as a member of the College's Emergency Response Team for Search and Rescue.
QUALIFICATIONS:  Education: High School Diploma or GED is required, or equivalent combination of education and experience.  Completion of 2 years of HVAC classes with certifications.  Licenses/Certificates: EPA 608 universal certification and a valid driver's license is required or equivalent means of reliable transportation to off-site meetings and events.  Experience: A minimum of 3 years in the HVAC trade working in HVAC maintenance is required.
REQUIRED HOURS:
The regular hours for this full-time position are 40 hours per week, 5 days per week.  Overtime, holiday, weekend and evening work hours are required when needed. Regular hours may vary due to needs of the College or division.
POMONA COLLEGE REWARDS:  Pomona College offers a wide variety of benefits and perks including health, dental, and vision plan options; paid time off; flexible spending accounts; retirement benefits; tuition assistance; fitness and wellness programs; rideshare incentives; and so much more!
https://theclaremontcolleges.wd1.myworkdayjobs.com/POM_Careers/job/Claremont/HVAC—Technician-I_REQ-5430
Pomona College prides itself in being an open, competitive, and equal opportunity employer.