This job listing has expired and may no longer be relevant!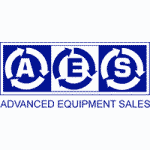 Millwright Foreman
Souderton, Pennsylvania, United States
Full-Time
Job category: Others
Post date:8 Nov 2018
Job Description
AES – Advanced Equipment Sales – is your source for innovative, economical, and sustainable recycling equipment and systems for waste paper, plastics, metals, glass, films and dusts, and most any other material that can be recycled. We take pride in helping our customers achieve a greater level of safety, sustainability and profitability through the efficient handling of their recyclable materials.
We are looking for an experienced Foreman that has the ability to successfully plan, schedule, and supervise daily activities of millwrights, welders, and fabricators engaged in the installation, fabrication, repair and maintenance of various types of industrial equipment and machinery in an efficient and effective to meet project goals and objectives. The Forman is expected to ensure that a safe, and continuous processes and procedures are carried out at all times.
The Foreman will be working both locally and regionally, so travel is involved with this position.
Duties and Responsibilities
Directs the work of employees in meeting safety and productivity goals, ensuring team members follow all work practices
Ensures that employees perform their duties in a manner consistent with AES core values
Executes work schedules
Coaches and reviews new and existing employees in processes, procedures and practices
Ensures the team is aware of information from management, and that management is aware of the information it needs to make decisions in support of strategies and goals
Reads and interprets blueprints, schematics and detailed repair drawings related to industrial equipment and machinery
Dismantles equipment when required for repair or transportation and reassemble it at the appropriate time
Moves equipment for repair or maintenance
Creates solid foundations for machines and guide other workers about safe and efficient interaction with machinery and equipment
Aligns and calibrates machinery and equipment parts as required for efficient and safe operation
Grinds and files machinery parts in controlled circumstances
Travels to customer sites to meet project-based needs
Supports field work on main, service, and warrantee projects
Creates drawings and design sketches
Interacts with customers; maintain internal communications with AES staff and management regarding customers
Presents a professional image to our customers and vendors alike
Performs all other duties as assigned
Requirements
Minimum two years' related experience
High school diploma/GED required
Millwright & rigging skills, certification(s) a plus
Ability to operate industrial material handling equipment, certification(s) a plus
Welding skills, stick, and mig
Knowledge of industrial equipment and machinery
Metal fabrication skills
Strong written/verbal communication skills, for both internal and external communication
Professional phone presence
Committed to excellence
Excellent problem solving and decision making skills
Ability to travel away from home for extended periods of time
How to Apply
Apply by visiting: https://convergehrsolutionsllc.catsone.com/careers/index.php?m=portal&a=details&jobOrderID=11527652 OR by emailing kara@convergehrsolutions.com with your resume.
1081 total views, 1 today
Apply for this Job