This job listing has expired and may no longer be relevant!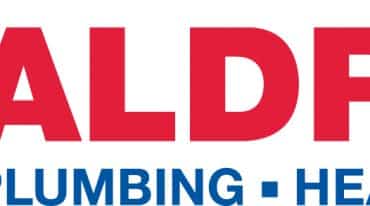 Residential HVAC Service Tech
Greer, South Carolina, United States

40,000 - 60,000

Full-Time
Job Description
You ABSOLUTELY want to work here! 
We do not require you to be ON-CALL! 
Sign On Bonus (up to $2,500) available for the right candidate!
Waldrop Plumbing Heating Air a 50-plus year-old, locally owned and operated service company, with an outstanding reputation, is seeking exceptional residential HVAC technicians that want to deliver the most efficient, highest quality customer experiences in residential HVAC repair and installation.
Aside from the fact that Waldrop is an awesome place to work, here are a few reasons why Waldrop attracts and keeps the very best people:
·      Work environment full of folks that have fun and really care about each other!! We are family! Our average tenure for employees is over 10 years.
·      Regular Training
·      Uniforms furnished and paid for by the company
·      New trucks that are well cared for and that you get to take home every night
·      Company provided tools and fully stocked trucks
·      Incentive pay and fun rewarding company competitions
·      Company furnished SMART phones and Tablets
·      Tuition reimbursement for qualified school work
·      Excellent customer reviews and ratings
·      We always do what is right!
What about a, benefits plan, that is above the rest?
·      Blue Cross Blue Shield Healthcare with 90% paid by company
·      Dental
·      Vision
·      Short and Long Term Disability
·      401(k) Plan with company matching
·      Life Insurance
We have all sorts of opportunities for Career Advancement! – At Waldrop it's safe to say that we'll be the home that you've always been looking for!
You will be Responsible for?
·      Servicing all residential HVAC system issues on time and to the customer's satisfaction
·      Willing to educate and assist customers in choosing the best residential HVAC options and maintenance plans
·      Troubleshooting and repairing customer's systems, performing scheduled maintenance, suggesting and performing system improvements, modifications, etc to current/future residential customers.
·      Show yourself as professional and knowledgeable to address customer issues, win new referrals and repeat business.
·      Maintain a clean, organized truck.
·      Follow our computer based scheduling and work processes system
·      Participate actively in meetings, and trainings
·      Work alongside customer service, dispatch, and other departments to improve performance and work flow of the company.
·      Train, encourage and mentor apprentices to ensure quick, accurate repairs and installations.
What is REQUIRED?
·      a GREAT attitude and be passionate about company culture!
·      Clean, safe driving record.
·      Proven track record in residential HVAC repair work and maintenance of residential HVAC equipment and accessories
·      Ability to speak and write in the English language
·      Highly organized with exceptional follow-through abilities.
·      Knowledge of local mechanical codes and ability to make on-the-job applications
·      Highly motivated, self-starter who's flexible.
·      Strong desires to be a better technician tomorrow than you are today.
·      High integrity with advanced social skills and ability to make solid connections.
·      Outgoing personality that blends well with a fast-paced, goal driven environment.
Hours: Flexible as needed
Compensation: $40,000 – $100,000 plus based on performance and experience
How to Apply
https://waldrop.nexstarrecruiter.com/job/129857/hvac-technician-_residential