This job listing has expired and may no longer be relevant!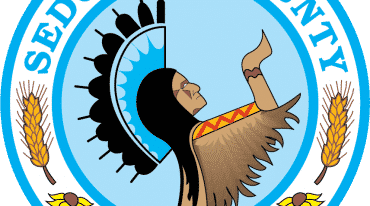 HVAC, Plumbing, Electrical Trade Specialist
Wichita, Kansas, United States

20,000 - 40,000

Full-Time
Job Description
HVAC, Plumbing, Electrical Trade Specialist
Location: Wichita, KS, US
Company: Sedgwick County
Department:  Facilities Maintenance
Pay:  Compensation for this position starts out at $16.16 – $27.39 per hour (depending on experience and qualifications). Benefits including health, dental and vision insurance, paid sick & vacation leave, retirement plans, flexible spending accounts, life insurance and more!
Benefits: 
Medical, Prescription, Dental, Vision
Life and AD&D Insurance
Flexible Spending Accounts
Supplemental Insurances
Kansas Public Employees Retirement System (KPERS)
457(b) Defined Contribution Plan
Ten Paid Holidays Annually
Twelve Vacation Days Annually, with accrual increases every five years up to 24 days in most cases
Sick Leave
Work Schedule: M-F, 8-5, on call rotation
Performs skilled mechanical-system work at Journeyman or Master Level; including (but not limited to) diagnostic troubleshooting and the repair, maintenance and installation of various mechanical systems and their associated electronic controls in county properties. These systems include but are not limited to; refrigeration equipment, air-conditioning equipment, steam and hot water boiler systems, warm-air furnaces, combination roof-top equipment, cooling towers, pump motors, plumbing and electrical fixtures, supply/drain lines, high/low voltage systems, and other such equipment operated in a County facility. Utilize a computer-based Facility Management System (FMS) software program to monitor, diagnose and adjust the controlled systems under the software's authority. This job is a manual, physically demanding work done both indoors and in extreme temperatures of the outdoors as required.
HVAC
Independently troubleshoot and repair HVAC/mechanical/control malfunctions in systems listed above.
Keep accurate records of refrigerant usage and refrigerant loss for each machine as required by the Clean Air Act and Montreal Protocol.
Provide required preventative maintenance and repair of systems listed above and on assorted mechanical equipment.
Design and layout primary wiring service for motors and equipment.
Fabricate and install sheet metal ductwork in the listed properties as needed.
Diagnose, evaluate present condition and repair as necessary high and low pressure duct systems; including air handlers and related equipment.
Make needed modifications to gas supply lines as needed. (Not including welded lines.)
Electrical
Install and repair a variety of electrical fixtures, devices and equipment.
Repair or replace light fixtures including ballast, lamp holder and lamp replacement.
Test and repair special circuits such as GFCI, control circuits, switch legs and other electrical circuits.
Troubleshoot and repair breakers, terminals, relays, contactors and related equipment.
Identify electrical problems with a variety of testing devices on equipment, appliances and facilities.
Perform preventative maintenance on assorted electrical equipment, security equipment.
Install conduit, electrical boxes, install and connect wiring.
Service and repair cameras and security monitors.
Plumbing
Install a variety of plumbing fixtures, devices and equipment.
Repair existing plumbing and gas systems and devices.
Replace, clean and repair flush valves, radiator valves, steam traps, faucets, water-temperature regulators and other devices.
Troubleshoot or maintain and repair supply & stagnate sanitary systems, sewer ejector pumps, sewer pits, floats and related equipment.
Cut, thread, solder, silver-solder, braze, weld, and hang pipe.
Perform preventative maintenance on assorted plumbing equipment.
Knowledge of the basic methods, practices and procedures of a plumber's trade.
Minimum Qualifications: High School diploma or equivalent. Four years' experience in HVAC, electrical, plumbing, carpentry and hardware. Journeyman Mechanical, Plumbing, or Electrical License. EPA Refrigerant certification, type I and type II. Per Sedgwick County policy, this is a driving level position that requires a valid Kansas driver's license without any current restrictions.
Preferred Qualifications: Associate's degree or vocational (trade) school graduate in related field. Four plus years' experience in HVAC, electrical, plumbing, carpentry and hardware. Master Mechanical, Plumbing, or Electrical License. EPA Universal refrigerant certification.
How to Apply
Sedgwick County job opportunities can be found by visiting https://careers.sedgwickcounty.org/.
The direct link for the HVAC, Plumbing, Electrical Trade Specialist position is https://careers.sedgwickcounty.org/job/Wichita-HVAC%2C-Plumbing%2C-Electrical-Trade-Specialists-KS-67201/735623800/.
For questions or more information, please contact Amy Murray (Sedgwick County Employment Manager) at 316-660-7047 or amy.murray@sedgwick.gov.