This job listing has expired and may no longer be relevant!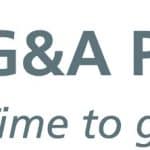 Air Compressor Service Technician
Anywhere

40,000 - 60,000

Full-Time
Job Description
For over 20 years, G&A Partners has been helping entrepreneurs grow their businesses, take better care of their employees, and enjoy a higher quality of life by providing proven HR solutions and technology. G&A Partners is partnering with a compressor air systems service provider, who is looking for a Service Technician to join their dynamic team.
SUMMARY:
Perform service on compressed air equipment on-site and/or in shop. Train personnel in mechanical and electrical equipment. Report to the Service Manager for direction and guidance in completing duties.
ESSENTIAL DUTIES:
Perform warranty, preventive maintenance and repair service on compressed air equipment. Ability to test and document proper operating parameters of the equipment.
Complete customer Work Order Forms, Service Data Reports, Time cards and other associated paperwork as required with emphasis on accuracy and legibility.
Perform additional assignments per manager's/planner's direction.
Wear appropriate personal safety protection including, but not limited to hardhat, safety glasses, safety shoes, hearing protection and arc flash PPE in accordance with customer and Safety Manual. Must always practice safe work habits.
Company uniforms are always required to be worn while at work. Appearance is to be clean and neat and satisfactory to company's standards.
Must have good communication skills with supervisor, dispatcher and customer.
Must have tools and be willing to acquire additional necessary tools to successfully perform the essential functions of the job.
Must to be able and willing to work flexible hours, including weekends, holidays and overtime as required and authorized by supervisor.
Train personnel to proficiently service equipment mechanically and electrically. Promote proper safety procedures while training and servicing.
Train customer and internal personnel in a classroom setting as required.
Must be available for technical support to other company employees when required.
Demonstrate by example the leadership in promoting company's standard of excellence, service efficiency and strong work ethic.
EDUCATION & EXPERIENCE REQUIREMENTS:
High school diploma or equivalent and a minimum of five (5) years experience in compressed air systems.
Must have attended all manufacturers' advanced training classes and outside applicable educational instruction as determined by Management.
Proficiency in the use of shop tools both manual and automatic is required.
Written and verbal communication skills are essential.
Must have mastered all mechanical and electrical components for maintaining, repairing and troubleshooting air compressors and compressed air systems.
A safe driving history is required, and a valid driver's license must be maintained.
Must regularly lift and/or move up to 50 pounds and occasionally lift and/or move more than 100 pounds.
How to Apply
Send resumes to emartin@gnapartners.com or call Mrs. Martin at 281-657-9176.
Apply for this Job