This job listing has expired and may no longer be relevant!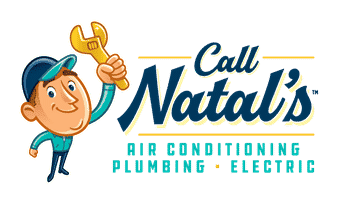 Electrician
New Orleans, LA, United States

80,000 - 100,000

Full-Time
Job category: Others
Post date:23 Jun 2022
Job Description
Welcome to "Call Natal's" where we are committed to the growth and development of each individual on our team. Below is a description of the job opportunity.
Electricians!
We are in desperate need of skilled electricians and tradesmen. Pay is based on experience and capability. We also are always looking for electrical helpers, apprentices and journeymen.
Our company provides HVAC, plumbing and electrical. Our goal is to get you into a company vehicle so that you can run sales and provide service under the Call Natal's umbrella.
We provide education for all of our employees. This includes and isn't limited to leadership education, sales training, OJT, certification courses and more. We hired an in-house "Personal Development" coach and corporate trainer. Every one of our employees have the opportunity to have a personal coach on their journey in the trades.
Our facility now includes a new state of the art training room to conduct workshops and provide trainings. Our company culture will soon include early morning fitness programs available to employees.
If you're looking for a way into the trades with a company that will support your growth, then we want to meet you. We ask that you are extremely hungry to learn and grow. We like people who ask questions, take initiative, work with a rigorous team player attitude and want to make $100K+ as a skilled technician and tradesman with us.
Finally, we've designed a new membership model that incorporates team bonuses and annuity commissions for the entire team. If you're looking to stay long term with a company, we can provide an opportunity to outmatch the pay that any other company is willing to provide.
How to Apply
If you are interested in applying for this job and working for a great company with  a family culture please contact Rico@CallNatals.com or call 504-821-0005 and ask for Rico our Visionary Coach and Head Recruiter. If you are looking for a change Call Natals!