This job listing has expired and may no longer be relevant!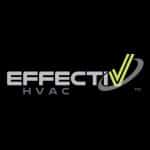 Product Specialist – Air Distribution
Montréal, Québec, Canada

To be Determined

Full-Time
Job Description
About The Company
EffectiV HVAC is small manufacturing and import/export company. We supply innovative products for commercial air distribution.
Our mission is to provide aesthetically appealing products which also help improving occupants' comfort and energy efficiency of heating, ventilation and air conditioning systems.
We work closely with Mechanical Engineers and with exclusive manufacturer representatives. We help them find solutions for specific applications and we support them with product selection and design of the systems.
Our main market is Canada and USA, therefore most of our customer interactions are in English.
Join us and enjoy the benefits of working for a young and fast growing company:
• Growth possibilities within the company are limitless
• Have a major impact on our success and make a difference
• Be a part of our quest to revolutionize air distribution
• Constantly face new challenges
• Stay safe from boredom with a variety of different tasks
• Benefit from a certain flexibility on work days and hours
• We're a young and open minded company with good values
About The Job
Full time job, but there is also a possibility of working 3 or 4 days a week if this is what you would like.
Semi-flex hours, say bye to rush hour traffic! Unless of course you want that 
Possibility to work from home once in a while, however we do need your physical presence at the company more often than not.
Salary based upon how many days you want to work, as well as your level of education and experience.
Tasks and Responsibilities
• Technical support: product selection and performance, help with design, etc.
• Participate in Research and Development projects
• Managing quotes and overlooking production of more complex products
• Inside sales support
• Other various and not always related tasks, which is the beauty of working in small businesses!
Is it you that we're looking for?
First and foremost, we are looking for good people. We want to build a great company and a great work environment, and it starts with good people. You don't have to be perfect, but if you're at least a little nice, have the ability to smile once in a while, that you are an honest and hard working person, well that's a really good start 😉
Of course we also need some specific talents, aptitudes and knowledge:
• Knowledge in heating, ventilation and air conditioning (HVAC)
• A degree is even better, but we put more emphasis on the person than the degree
• You must be hard working, and when you do something, you do it right
• You have to be autonomous. You're not going to have a supervisor breathing down your neck all the time. You'll have our trust, the tools, the freedom and the support to succeed, but you must have initiative
• Creativity and ability to find solutions to problems are great assets
• You must be honest, reliable and trustworthy
• Must be comfortable working in front of a computer a lot…
• … but also be willing to get your hands dirty when needed
• English – written & spoken – must be excellent. French is a plus.
To Apply
Email us a resume and a presentation letter at hr@effectiv-hvac.com
—-
 
Spécialiste de produits – distribution d'air
A propos de l'entreprise
EffectiV HVAC est une petite entreprise manufacturière, importatrice et exportatrice de produits innovants pour la diffusion d'air commerciale.
Notre mission est d'offrir des produits à la fois attrayants et améliorant le confort des occupants et l'efficacité énergétique des systèmes de chauffage, climatisation et ventilation.
Nous travaillons étroitement avec les ingénieurs en mécanique ainsi que nos agents manufacturiers exclusifs.
Notre marché actuel est principalement le Canada et les États-Unis, donc une majorité de la clientèle est anglophone.
Joins-toi à une jeune entreprise en croissance avec tous les avantages que cela implique:
• Les possibilités de croître avec l'entreprise sont illimitées
• Aie un impact majeur et fais la différence!
• Participe à la révolution de l'industrie de la diffusion d'air
• Relève constamment de nouveaux défis
• Les tâches diversifiées te protègeront de la monotonie des grandes boîtes
• Certaine flexibilité sur les heures et jours de travail
• Entreprise jeune de cœur et ouverte d'esprit, avec de bonnes valeurs
A propos du poste
Poste à temps plein, mais si tu préfères travailler 3 ou 4 jours semaines on peut s'arranger!
Heures semi-flexibles, fini le traffic de l'heure de pointe!
Possibilité de télétravail à l'occasion, mais aussi besoin de ta présence physique régulière à la compagnie.
Salaire à négocier selon expérience du candidat et horaire désiré.
Description des tâches et responsabilités
• Assurer le support technique des produits: performance, sélection, etc.
• Participer aux projets de recherche et développement de produits
• Gestion des soumissions et commandes pour certains produits plus complexes
• Support technique aux ventes à l'interne
• Autres tâches au besoin, la beauté des petites entreprises!
Est-ce toi qu'on recherche?
Nous recherchons d'abord et avant tout des bonnes personnes. Nous voulons bâtir une compagnie géniale et un environnement de travail génial, et tout ça commence avec les gens. Donc si tu n'es pas parfait mais que tu es au moins un peu sympathique, que tu peux sourire à l'occasion, que tu es totalement honnête et sincèrement travaillant, et bien c'est déjà un très bon début!
Mais parce qu'il faut tout de même accomplir des tâches, nous recherchons aussi certains talents, connaissances et aptitudes :
• Connaissances en chauffage, ventilation et climatisation
• Un diplôme dans le domaine est un plus, mais pour nous la personne compte encore davantage
• Tu dois être assidu au travail, c'est-à-dire que quand tu fais quelque chose, tu le fais bien
• Être autonome est un « must » car tu n'auras pas toujours quelqu'un par-dessus ton épaule, tu auras la confiance, la latitude et les outils pour performer, mais tu dois être autonome et avoir un sens de l'initiative
• Créativité et capacité à trouver des solutions aux problèmes
• Tu dois être une personne honnête et sur qui on peut compter
• Être à l'aise de travailler sur un ordinateur…
• … mais aussi prêt à te salir les mains à l'occasion si besoin
• Anglais – écrit et parlé – doit être excellent. Français un atout
Pour postuler
Envoie-nous ton CV et une lettre de présentation par courriel à hr@effectiv-hvac.com
How to Apply
Email us a resume and a presentation letter at hr@effectiv-hvac.com
1040 total views, 1 today
Apply for this Job