This job listing has expired and may no longer be relevant!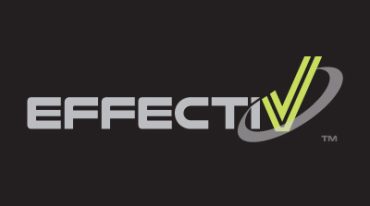 Air Distribution Expert – HVAC
Montreal, Quebec, Canada

80,000 - 100,000

Full-Time
Job Description
We offer a unique opportunity for an air distribution expert, specifically in commercial air diffusion, to join a young, innovative, and rapidly expanding manufacturing company. Participate in the research and development of new products, and provide advanced technical support to building mechanical engineers and to our distributors. Become a reference in the field of air diffusion. Are you the superstar we are looking for?
About the Company
EffectiV HVAC manufactures and supplies innovative architectural diffusers to improve ventilation in commercial and institutional buildings.
EffectiV's large selection of specialty diffusers help improve thermal comfort, energy efficiency and indoor air quality.
EffectiV diffusers are found in thousands of buildings across North America, including office buildings, schools, hospitals, airports, stores, hotels, restaurants and more.
Our company values are: Efficiency, Creativity, Integrity, Sustainability and Well-being.
Our mission is to make the world a better place, one building at a time.
Founded in 2012, the company has experienced rapid growth over recent years. The future is very bright with a lot of advancement opportunities for our employees as the company grows.
We are located in St-Laurent, Qc, near the Marché Central, with an office in Piedmont, in the Laurentians.
Working at EffectiV is more than a job. It's a rare opportunity to be part of a company whose mission is to help the environment by reducing energy consumption, and to improve people's health and well-being. Join us and enjoy the benefits of working for a young and fast-growing company:
Unlimited growth possibilities within the company.
Work in a stimulating environment performing a variety of tasks and new challenges.
Work under the general direction of the president of the company.
Have a major impact on our success and make a difference on a global scale.
Great work-life balance, thanks to a flexible schedule and possibility to work partly from home.
Possibility to work in Montreal or in Piedmont, in the beautiful Laurentides.
Join an active and dynamic company and team, with good values and good people.
We also offer benefits such as:
A SMART Wellness Plan benefits package to cover medical expenses or heath and wellness expenses in your personal life – expenses are covered 100% by us, and so is the plan, so you get your full paycheck.
24/7 access, from your phone, to a doctor via our virtual care system.
Employee assistance program covering mental health counselling, legal assistance, nutrition coach, financial assistance and more.
Full Snack Bar on worksite (Montreal site only).
Paid Time Off and Sick Days.
RRSP+ Retirement Savings Plan.
About the Job
This position is a unique opportunity to be involved in several company activities, including training and technical support for building mechanical engineers and our distributors, involvement in various associations, conducting case studies, and participating in the research and development of new products.
This is your chance to join a fast-growing company, to be involved in many tasks and important aspects of growth, to take on new challenges, and to grow with the company.
As an air distribution expert, your main task will be to support our network of manufacturing agents and building mechanical engineers in their designs, either by product selection, performance simulation, or simply by answering technical questions. You will be the go-to person for air diffusion and in the art of providing creative solutions to engineering or architectural challenges, thanks to our unique selection of innovative products and our performance selection and simulation software.
You will present technical webinars as well as technical training sessions on our products, in person or online, to an audience primarily composed of building mechanical engineers.
You will be involved in the research and development of new products that enhance air mixing, thermal comfort, and the energy efficiency of ventilation systems. You will be involved in energy efficiency analysis projects, fluid dynamics, and thermal analyses. You may possibly work with universities and research centers on advanced research projects or product performance validation.
You will be an active member of several associations, including ASHRAE and the US and Canada Green Building Council, in order to always stay informed of current or upcoming standards, as well as to represent the company within these associations.
Duties and Responsibilities
Maintain a relationship with our manufacturing agents and sales employees, and provide them with the necessary technical support in their representation efforts
Answer technical questions about our products
Help with the selection of appropriate products for specific applications
Using our selection software, simulate the performance of air diffusion in specific applications
Work with mechanical engineers to establish new designs based on EffectiV products using the selection software and other tools
Train manufacturing agents and mechanical engineers on our products and on the use of the selection software
Present technical webinars and training sessions in person or online
Participate in the research and development activities for new products
Actively get involved in various industry associations
Required Skills, Knowledge and Aptitudes
A university degree in building mechanics is preferable
Minimum of 5 years of relevant professional experience
Advanced knowledge of HVAC and air diffusion
LEED certification is an asset
Must possess strong communication skills
Ability to effectively present to a broad technical audience
Bilingual in English/French, with good proficiency in speaking and writing in both languages
Problem-solving skills
Self-sufficient, self-motivated, and independent
Ability to support mechanical engineers and representatives in their designs by proposing suitable and sometimes creative solutions
Must be able to pass pre-employment screening requirements
Note: This job description is not intended to be all-inclusive. Employee may perform other related duties as negotiated to meet the ongoing needs of the organization.
Industry
HVAC, Mechanical Engineering, Energy Efficiency
Employment Type
Full-time, 35-40 hours/week depending on your preference
Job Functions
Mechanical Engineering, Technical Support, R&D
How to Apply
Email us a resume and a cover letter at
hr@effectiv-hvac.com