This job listing has expired and may no longer be relevant!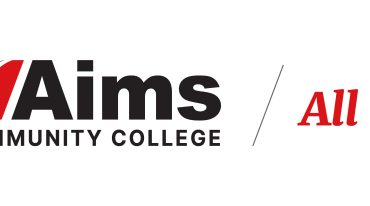 Building Maintenance Technician II, HVAC
Greeley, Colorado, United States

40,000 - 60,000

Full-Time
Job Description
Minimum Hiring Annual Salary:
$47,164.00
Maximum Hiring Annual Salary:
$49,522.20
To attain the maximum annual salary, employee must meet all minimum qualifications plus:
5 (five) years of additional applicable work experience and/or degrees higher than minimum qualification degree. Degrees higher than the minimum qualification degree can be used in combination with additional work experience.
The stated salary amounts are not guaranteed in the event employment ends with Aims during any fiscal year.
Included with Aims Full-time Employment is a generous package of Benefits, most are listed below:
Benefits are effective immediately
100% employer provided medical & dental coverage employees (employee only option)
85% employer provided medical & dental coverage for employee's spouse and/or family
Voluntary vision insurance
Staff Annual Leave (minimum accrual of 15 days) & Sick (minimum accrual of 12 days)
17 paid holidays and 3 personal days each year
Summer schedule: 4 day work week – Fridays Off
Employer paid long-term disability and life insurance premiums
Tuition waiver & reimbursement for employees
Tuition waiver for dependents
PERA employer (see www.copera.org for comprehensive benefits)
Additional supplemental benefits & retirement programs available
Access to the PERC (Aims gym) for employee & one guest
Free parking on all campuses
Job Description:
The Buildings Maintenance Technician II, HVAC is responsible for assisting in the maintenance and repair of approximately 600,000 square feet of buildings, spread across four campuses in Greeley, Fort Lupton, Windsor and Loveland, as well as the Flight Training Center, Early Childhood building and Early College building.
Mechanical/HVAC:
Perform preventative maintenance-change filters, clean equipment.
Replace belts.
Clean mechanical/boiler rooms.
Clean diffusers/reflectors.
Manage HVAC preventative maintenance program
Schedules and services equipment on a regular schedule ensuring it is maintained in good working condition to prolong the life of the equipment and avoid breakdowns that could cause building closures or class cancellations;
Filter replacement on commercial and mixed-use equipment (approximately 600 filters valued at $4,000 4x a year);
Responsible for calibration of pneumatic, electronic and electrical controls;
Lubricate fans, pumps, motors, and related equipment;
Maintain computer data base to identify maintenance schedule, work performed and projected dates of critical component replacement.
Maintenance (includes evaporative, direct fired natural gas, hydronic, steam, & pneumatic systems):
Install, alter, maintain, and repair HVAC components such as motors, filters, thermostats, etc.;
Read and interpret directions, diagrams or specifications;
Adjust, analyze, calibrate, interpret energy management, pneumatic, electrical, and electronic controls to ensure optimum performance and energy efficiency;
Tests hydronic heating and cooling systems for proper corrosion protection levels and adds chemical treatment as needed;
Estimates materials needed to complete assigned task;
Determines methodology to complete assigned tasks;
Orders materials to complete assigned task.
Trouble-shoot equipment (includes the pneumatic, electrical, electronic, and computerized control systems that operate the mechanical equipment)
Troubleshoots and repairs to complex heating, ventilation, air conditioning, and energy management systems;
Reconcile energy management system and physical equipment problems in the buildings when there are discrepancies and occupant complaints.
Snow & Ice Removal:
Maintain entryways and walkways from snow and ice by means of specialized equipment or by hand.
Distribute sand, ice melt or equivalent by means of specialized equipment or by hand.
Inspect areas for accumulations of snow and/or ice and alleviate potential safety hazards.
Installations & Set-up:
Maintain, repair, replace, install equipment found in offices, classrooms, common areas, etc., such as office landscape furniture, shelving, pencil sharpeners, chalkboards, whiteboards, etc.
Room/event set-up.
Assemble/disassemble staging.
Move furniture, equipment, and supplies during space reassignments.
Erect/dismantle scaffold.
Other Duties as Assigned
Minimum Qualifications:
High School Diploma or GED; plus,
Two (2) years of experience in building maintenance and equipment, or an equivalent combination of education and/or work experience.
Knowledge of proper operation, maintenance and repair of equipment used in performing tasks and basic mechanical and electrical principles.
Ability to follow verbal and written instructions and to communicate effectively both in writing and verbally. Work as a team member and foster a cooperative work environment.
This position requires the use of a company vehicle and/or personal vehicle for business travel. The selected candidate must successfully pass an MVR and be insurable under Aims insurance.
A pre-employment post-offer physical evaluation will be required of the selected candidate.
Preferred Qualifications:
HVAC equipment and systems maintenance experience.
Required Documents:
Cover Letter
Resume
Diversity Statement
All Applicants:
Compare your previous work experience to the job duties listed on the job positing under job description. Enter the job duties you have preformed under the "Work Experience" section on your job application. We evaluate your experience based on this information.
Please make sure you state whether work experience (aka work history) is part time or full time employment by listing the average number of hours worked per week. This information is used to determine your new annual salary.
Be sure to upload all the required documents listed at the above in "Additional Job Description" section. This can be uploaded as part of your application materials in the "My Experience" section.  If there are missing documents, your incomplete application will not be considered.
Diversity Statement Instructions
Aims Community College recognizes and celebrates diversity within our students, faculty, and staff. We are committed to equity and inclusion to improve the learning experiences of all students and the working conditions of all employees.
In your diversity statement, please provide your interpretation of what it means to serve a diverse community and work in an inclusive environment.
Please include specific examples for how your background, education, and/or professional experience have prepared you to fulfill those responsibilities in this position.
As you consider what to put in your statement, please note Aims Community College is committed to equal employment opportunity and does not discriminate on the basis of race, gender, age, or any other protected class.
Aims Community College is an equal opportunity employer.  Selection will be based solely on merit and will be without discrimination based on age, ancestry, color, creed, disability, ethnicity, familial status, gender, gender identity, genetic information, marital status, national origin, sex, sexual orientation, race, religion, or veteran's status.  All application materials must be submitted by the closing date posted and become the property of Aims Community College. The screening committee will select finalists for interviews. The goal of Aims Community College is to enhance the diversity present in the district we serve. To comply with Immigration Reform and Control Act of 1986, if hired, you will be required to provide documents within 3 days of hire date to show your identity and your authorization to work. This law applies to all persons hired.
Screening/Selection:
In order to be considered please provide a thorough and complete application.
Initial screening will be conducted by a committee based on completed application materials.
Employees in these positions may be asked to participate in temporary assignments lasting less than 6 months (such as curriculum development, short term projects, meetings and substitute duties) which could amount to additional temporary pay.
Upon hire, all positions at Aims Community College require a criminal background check, and may require industry specific screenings such as an MVR, physical and/or drug screen. Keep in mind, a conviction does not automatically preclude candidates from being employed. The nature of a conviction will be considered relative to the duties of the position.
If you need assistance with this process please contact Human Resources at 970-378-3720.
How to Apply
All applicants
must
follow this link to apply: https://aims.wd1.myworkdayjobs.com/Jobs/job/Greeley-CO/Building-Maintenance-Technician-II--HVAC_R1061-1