This job listing has expired and may no longer be relevant!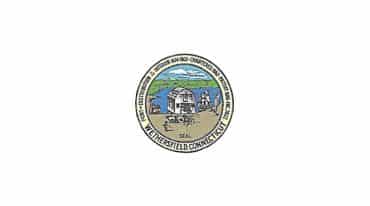 HVAC Maintenance Technician III
Wethersfield, Connecticut, United States

To be Determined

Full-Time
Job Description
Town of Wethersfield, CT Vacancy
HVAC Maintenance Technician III
Physical Services Department
Reports to:         Assistant Director of Physical Services         Status:  Full-time   40 hours/week
Salary:                  $60,000-$68,000                                            Union/Non Union: Union AFSCME 1303.40
Pay Grade:          Maintainer III                                                   FLSA: Non Exempt
Schedule:            Monday-Friday 7:00 am-3:30 pm
Closing Date:     Open Until Filled
Benefits Include:  Medical and Dental Insurance, Life Insurance, Defined Contribution Pension Plan, Paid Holidays, Vacation and Sick Leave.
Summary: The Maintainer III- Trades Worker HVAC/Plumber is responsible for installing, repairing, replacing, and testing HVAC, and control circuits; equipment, and appliances as well as the repair of environmental control systems. Participation in winter operations including snow plowing and removal are mandatory.
Specific Duties: Installation and startup of RTUs, split systems, refrigerant piping, ductwork or chilled water systems. Inspects, operates and repairs all types of heating systems and cooling systems and related facilities infrastructure equipment. Performs daily tours of building systems and equipment; adjusts and tunes equipment to meet established requirements for energy management and occupant comfort; records and communicates results to ensure optimal system performance. Performs full range of preventive maintenance tasks in accordance with best practices and/or customer instructions. May assist others in the installation or modification of heating and cooling system equipment as directed. Performs other core skills of the trade and related duties as required. May perform aid in the performance of skilled carpentry, electrical, masonry, heating & air-conditioning or plumbing work. Supervises assigned Maintainers as required. Trades-workers use hand tools of trade and related power-equipment. Follows all applicable safety procedures and regulations; and does general maintenance work as assigned by supervisor. Drives van or truck to work site as well as drives truck to plow and sand roads.
Minimum Qualifications: Minimum three years related experience in HVAC maintenance, operation, and repair of complex building systems. Possesses a current EPA CFC Refrigeration and Recovery Certificate. Must hold a current State D-2 or S-2 license in addition to a current valid Driver's License.
Desired Qualifications: Graduation from a vocational technical school or completion of an apprenticeship program. Additional licensure for boiler operator and/or gas installer.
The Town of Wethersfield is an Equal Opportunity/Affirmative Action employer.
1.12.2022
CPT
How to Apply
To Apply for This Position: 
Completed Employment Applications must be received by Human Resources no later than the above closing date.  Mailing address:  505 Silas Deane Highway, Wethersfield, Connecticut  06109, or email  
HR@wethersfieldct.gov
. An Employment Application is available on the Job Opportunities page of the Town website
www.wethersfieldct.gov
.  Additional information may be found on the job description. Successful candidate must pass a written exam and/or interview process, pre-employment physical, work fitness assessment, drug testing, and background check prior to employment.