This job listing has expired and may no longer be relevant!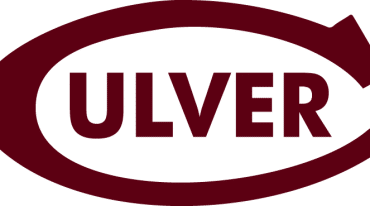 HVAC Technician
Culver, IN, United States

40,000 - 60,000

Full-Time
Job Description
Welcome to the home of LEADERS
Mission: Culver educates its students for leadership and responsible citizenship in society by developing and nurturing the whole individual, mind, spirit, and body, through integrated programs that emphasize the cultivation of character.
Culver Academies is a private boarding school. We enroll students from across the United States and around the world. We are seeking diverse talent to support our mission and enrich our learning environment. At Culver, we are always looking to strengthen our organizational leadership by adding outstanding talent to our staff whose passion is to serve our students.
Our location in Culver, Indiana is on the shore of Lake Maxinkuckee, Culver Academies encompasses 1,800 acres of green hills and woodlands, and a historic collegiate-like campus with beautiful Gothic buildings and architecture.
RESPONSIBILITIES: The Systems Maintenance HVAC Technician specializes in mechanical systems, including HVAC, electrical, and plumbing systems. The person in this position will make needed repairs as quickly as possible to minimize inconvenience. Responsibilities include replacing circuit breakers, fuses, switches, electrical and electronic components, repairing wire, LP/Natural gas lines, water lines, steam-condensate lines, chiller lines, compressed air lines, refrigeration, and HVAC systems, boilers, pumps, and associated equipment.
REQUIREMENTS:
High School Diploma/HSE.
Valid Indiana Driver's License – with a good driving record.
3 – 5 years of mechanical systems experience.
Section 608 Technician Certification preferred. (Certification to maintain, service, repair, or dispose of equipment that could release ozone-depleting refrigerants into the atmosphere.)
Candidate must have one or more of the following:
A two-year degree from a trade school or college in the HVAC field.
5 years of verifiable experience working in a comparable job.
Experience in refrigeration equipment, HVAC, or Controls.
PAY: Consistent with skills, certifications, and experience.
TOTAL REWARDS: Culver offers much to complement your pay. Our health benefits include medical (Health Savings Account available), dental, and vision insurance options offered at extremely affordable rates and one of our most valued offerings is our FREE on-site Health Clinic including various FREE generic medications. Financial planning benefits include Life Insurance and a 403b retirement account with a very generous company match. At Culver we seek to support your whole self – mind, spirit, and body, which is why you have one hour of paid fitness time per week, 10 paid holidays and paid vacation time is offered after a 60-day orientation period. Culver also offers one FREE meal in the dining hall during the workday and a discount at the Campus Store and Uniform Shop. A strong Tuition Remission Program and scholarship opportunities are available for your eligible children attending both schools and camps.
Culver Academies is an equal opportunity at will employer and does not discriminate against any employee or applicant for employment because of age, race, religion, color, disability, sex, sexual orientation, national origin, genetics, pregnancy, protected veteran status, or any other characteristic protected by federal, state, or local laws.
How to Apply
To apply, please visit
www.culver.org/careers