This job listing has expired and may no longer be relevant!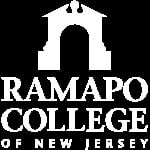 Mechanical Equipment Specialist (HVAC)
Mahwah, New Jersey, United States
Full-Time
Job Description
This is a full-time, classified, IFPTE position. Workdays are Sunday through Thursday, or Tuesday through Saturday.  Hours of work are 2nd shift generally between 12:00pm-8:30pm or 2pm-10:30pm.  (Note that 1st shift hours may be required during the first 2-4 weeks of employment for in-processing and familiarization with campus systems.) Occasional, on-call weekend work may be required depending on mission requirements. As an essential employee, will be required to be on campus during snow/inclement weather campus closures.

 Salary Range – $60,000-70,000
 Internal Candidate salary will be determined by Union Negotiated Calculations.

Job Summary:

Under the direction of a supervisor, responsible for the maintenance, adjustment, repair and operation of heating, air conditioning, refrigeration systems and auxiliary equipment; performs other related duties, as required.

Performs daily inspections of HVAC equipment & systems throughout the campus.

Responsible for the completion of scheduled preventative maintenance and daily work orders. Completes all related tasks and documentation properly and within allotted time.

Troubleshoots problems with electrical control circuits, HVAC and auxiliary equipment.

Takes chemical readings of heating and cooling systems, makes adjustments when required to bring parameters within proper range.

Installs and repairs various pumps, motors, electrical components, compressors and controls. Cleans diffusers, replaces filters and discards filters properly. Changes oil and lubricates mechanical equipment, as required.

Maintains records of time spent, materials used and work completed.

Requisitions, stores, records, safeguards and properly uses equipment, materials and supplies.

Responsible for the proper care and use of the service vehicle.

Safeguards the confidentiality of college personnel records, files, fiscal data, correspondence and similar confidential materials.

Typical Qualifications

Experience:

Three (3) years of work experience in the HVAC field involving inspection, repair, installation, maintenance and operation of heating, air conditioning, refrigeration systems and their auxiliary equipment.

License:

If selected for this position, appointees may be required to possess a valid Air Conditioning and Refrigeration Technician Certification of the appropriate level, commensurate with the type of equipment serviced, issued under the authority of the Federal Environmental Protection Agency."

Note:  If not currently in possession of this license, must have ability to obtain it within one (1) year of hire.

Appointees will be required to possess a driver's license valid in New Jersey to perform the essential duties of this position.

Knowledge, Skills & Abilities:

Practical knowledge and understanding of the refrigerant cooling cycle.

Knowledgeable in the mechanical operation of HVAC equipment and systems.

Ability to observe established safety procedures.

Ability to properly operate and use an acetylene torch for brazing copper tubing.

Ability to properly operate and use power, testing and manual tools.

Ability to troubleshoot and analyze problems.

Ability to understand, remember and carry out oral and written directions and assignments.

Ability to work harmoniously with associates and other employees.

Ability to learn & use various computer applications, electronic and manual recording & control systems.

Ability to read, write, speak, understand and communicate in English sufficiently to perform the duties of this position.

RAMAPO COLLEGE OF NEW JERSEY:

Ramapo College of New Jersey (RCNJ) develops ethical leaders who serve as change agents across all sectors. The College's unique interdisciplinary academic structure, its liberal arts core, its size (approximately 5,500 students), and its setting in the foothills of the Ramapo Mountains on the New Jersey/New York border provide an optimal environment for individualized, student-centered learning and leadership development. RCNJ's designation as "New Jersey's Public Liberal Arts College" by the State legislature is the foundation from which the College's commitment to an accessible and transformative undergraduate and graduate education is realized.

Established in 1969, CondeNast Traveler named Ramapo one of the 50 Most Beautiful College Campuses in America. The barrier-free campus occupies 300 acres and is home to 52 bachelor's degree programs spanning the arts, business, data science, humanities, education, nursing, social work, social sciences, and the sciences. Ramapo College boasts an average student/faculty ratio of 16:1 and an average class size of 21; affording students the opportunity to develop close ties to the College's exceptional faculty. In addition, the College offers graduate programs leading to master's degrees in Accounting, Applied Mathematics, Business Administration, Contemporary Instructional Design, Computer Science, Creative Music Technology, Data Science, Educational Leadership, Nursing, Social Work, and Special Education, as well as a Doctor of Nursing Practice. Every degree program is designed and delivered through the collaborative and interdisciplinary efforts of student-centered faculty scholars and staff who are committed to serving the public good through the delivery of an academically rigorous, inclusive, and a transformative collegiate experience.  Ramapo is ranked #1 among New Jersey public institutions by College Choice and is recognized as the State's top college on the list of Best Disability Schools by Great Value Colleges. Further commendations include designation as a "Military Friendly College" in Victory Media's Guide to Military Friendly Schools, and as a leading college by U.S. News & World Report, Kiplinger's, Princeton Review, and Money Magazine, among others.

EEO Statement:

Ramapo College is an Affirmative Action/Equal Employment Opportunity Employer. Ramapo has a long history of advocating, advising, and supporting diversity, equity, and inclusiveness. Examples can be found in its mission statement, strategic plans, degree and course offerings, community outreach programs and other diversity programs. Ramapo's commitment to diversity and inclusion is infused across all facets of the College; where the environment is welcoming, dedicated to social justice, respectful of freedom of expression, focused on educating and having an ongoing conversation regarding cultural competence and the benefits and importance of diversity.
SAME APPLICANTS: If you are applying under the NJ SAME Program, your supporting documents (Schedule A or B letter), must be submitted along with your resume by the closing date indicated above. For more information on the SAME Program visit their Website at: https://nj.gov/csc/same/overview/index.shtml, email: SAME@csc.nj.gov, or call CSC at (833) 691-0404. Please send an email to jehlerma@ramapo.edu confirming you applied through the NJ SAME program.
How to Apply
Please apply online. Below is the link to view all of our jobs and to the position posted: https://www.schooljobs.com/careers/ramapo https://www.schooljobs.com/careers/ramapo/jobs/4064291/mechanical-equipment-specialist-hvac?keywords=hvac&pagetype=jobOpportunitiesJobs Or go to www.ramapo.edu and scroll down to bottom and click on Careers.