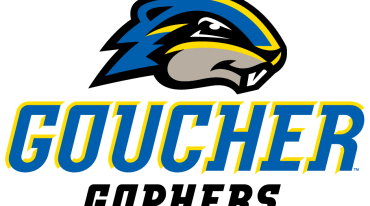 HVAC/R Technician
Mid-Govans, MD, United States

To be Determined

Full-Time
Job category: HVAC Technician
Post date:16 Nov 2023
Job expires in: 17 days
Job Description
HVAC/R Technician
Job Description:
Incumbent is responsible for performing journeyman level work involving the instillation, maintenance, modification, overhaul, service, and repair of all types of heating, cooling, ventilation and refrigeration systems at the college.  This includes both pneumatic and digitally controlled systems. Provides resource information and direction pertaining to the physical plant HVAC/R systems campuswide. Incumbent may be directed to provide feedback and oversight to contractors working on campus on a case by case basis. This position is also considered an essential employee. This position is required to work some nights and weekends as needed.
Essential Job Functions:
50%   A. Maintenance
As directed by the Multi-trades supervisor, Incumbent participates in the scheduled and unscheduled maintenance procedures to HVAC pneumatic control system components to include air compressors, dryers, control panels, switches, pneumatic and electrical conduit, damper motors, sensors, meters, and thermostats; maintains records/logs for scheduled preventative maintenance as well as unscheduled maintenance.
As Directed by the multi-trade supervisor, incumbent may facilitate the work of HVAC/R Contractors by providing access to spaces and sharing knowledge of systems where service is happening. Incumbent will at times, monitor work being performed by contractors and report any known problems to the multi-trade supervisor as directed.
Analyzes, Installs, troubleshoots, repairs and calibrates HVAC/R equipment as needed, maintains reciprocating chillers; large centrifugal pumps; cooling towers; direct expansion systems; VAV systems; boilers; fans; starters; pneumatic and electric controls; electrostatic filters; domestic refrigerators; walk-in coolers and freezers; fountain equipment and ice makers; and air compressors.
Troubleshoot and repair HVAC/R equipment malfunctions by working with campus stakeholders, contractors and other team members as needed utilizing available information to include schematic wiring diagrams, manufacturer's specifications and O & M manuals. Provides Recommendations for repairs to the multi-trade supervisor as requested.
Tests and Troubleshoots faulty systems equipment and applies knowledge of functional operations to HVAC control system components to diagnose causes of malfunctions, updates service requirements and system adjustments to ensure the most economical and effective operation.
Operate and maintain the Campus Central Control System under the supervision and direction of the multi-trade supervisor including the maintenance and contract work required to maintain efficient system operation
5%     B. Planning
Advise on and recommend improvements to existing campus building HVAC/R and control systems. May at times be requested to Participate with the Director of Facilities and multi-trade supervisor in the planning and development of long-range modifications to systems to set the objectives of energy management programs; influencing the design and installation of HVAC/R systems and controls. Works with various departments on campus to schedule the building automation systems to match the needs of the college in accordance to industry best practices for energy saving.
5 %    C.   Construction
As instructed participates in the inspection and oversight of consulting engineers and contractors with construction projects and contracted maintenance. Assist with Inspecting same to ensure contract compliance. As Directed, monitor contractors for compliance to the scope of work.
15 %  D.   Other
Assists maintenance department as needed in hands on plumbing and electrical work, troubleshooting and completing repairs.
Education:
Required: High School Diploma or equivalent. Advanced training in building HVAC/R maintenance and systems including relevant national, state, or local codes. EPA category II refrigerant recovery certificate. Valid Maryland journeyman's license or equivalent license from another state with the ability to obtain Maryland state license within first 6 months of employment.
Preferred:  Associate degree or other advanced degree in HVAC/R or related field. Grade 3 or better Maryland Stationary Engineers license in addition to required education.
Professional Experience:
Required: 4 years full time experience in wide ranging HVAC/R systems and controls to include both pneumatic, electric and electronic control systems. Understanding of HVAC/R systems and Controls. Ability to read and troubleshoot HVAC system engineered drawings. Knowledge and understanding of all phases of HVAC/R maintenance and repair.
Preferred: 7 years of full-time experience in a wide-ranging HVAC/R systems.
Certificates, Licenses, Registrations:  Refrigerant Recovery Certificate, Valid Driver's License.
Preferred: Grade 3 or better stationary engineer's license.
Starting salary for this position is $28.50 an hour.
PM21
Job Category:
Staff
Application Instructions:
Consideration of applications will begin immediately and will continue until the position is filled.
Please submit the following application materials:
Cover Letter
 Resume
3 references
Goucher College is an Equal Opportunity Employer
Candidates must be able to provide proof of eligibility to work in the USA. No Visa sponsorship is offered for this position.
Goucher College is committed to increasing the diversity of our community and seeks applicants dedicated to applying principles of equity and inclusion in all areas of the campus community.
Quicklink to apply: https://goucher.wd1.myworkdayjobs.com/Goucher_Careers/job/Facilities/HVAC-R-Technician_R-0000000298-1