This job listing has expired and may no longer be relevant!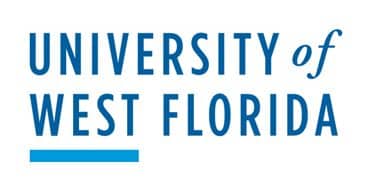 HVAC Specialist – 114380
Pensacola, Florida, United States
Full-Time
Job Description
University of West Florida
Division of Academic Engagement & Student Affairs Housing & Residence Life
HVAC Specialist – 114380
The University of West Florida, located in Pensacola, Florida, invites applications for the full-time position of:
HVAC Specialist #114380
Job Summary: This HVAC Specialist performs related work, as required, for building maintenance and improvements. Assists in maintaining, repairing and cleaning HVAC units. Assists in tearing down and removing gas and motors from refrigeration units.
Regularly inspect HVAC units to identify potential problems and report issues to supervisors in a timely manner. Assists with scheduling and implementation of plumbing and HVAC repairs. Assist when needed in helping other maintenance mechanics with work, clean up or escort of off campus contractors. As necessary, reports maintenance, safety, custodial, etc. problems to supervisor. Pick up supplies, move furnishings, or remove debris as necessary. Requires the use of a Housing vehicle.
Minimum Qualifications: Completion of an approved apprenticeship program in heating ventilation and/or air conditioning; or a high school diploma and four years of appropriate experience. Appropriate vocational/technical training may substitute at an equivalent rate for the required experience.
Position Qualifications: Knowledge of plumbing codes, electrical wiring, able to follow electrical blueprints, basic knowledge of heating, venting, and air conditioning systems. Basic knowledge of carpentry and of work safety guidelines.
Preferred Qualifications: Possess knowledge of the responsibilities of a university housing maintenance operation. Successful candidates will possess strong written and verbal skills and previous experience working independently and as a team member.
Demonstrated ability to plan, organize, and coordinate work assignments. Florida HVAC certification.
Candidates must apply online through the University of West Florida website: https://careers.uwf.edu.
Applicants are required to attach a resume, cover letter and contact information for three references.
An opportunity to upload these documents will be provided during the application process.
For assistance, please contact Human Resources at 850-474-2694 or email jobs@uwf.edu.
This position allows eligible veterans and their spouses to claim Veterans' Preference pursuant to Section 295.07, F.S.; applicants claiming preference are responsible for providing required documentation on or before the posting deadline date as such
documentation is required for eligibility determination. Supporting documentation, in addition to the DD214, may be required based on eligibility criteria. For information on obtaining a DD214, visit http://www.archives.gov/veterans/military-service-records/ or call 1-866-272-6272.
At the conclusion of this search, if a non-preference eligible applicant is appointed to the position and you are a preference-eligible applicant and believe that you were not afforded employment preference in accordance with applicable Florida law and regulation, a written complaint requesting an investigation may be submitted to the Florida Department of Veterans' Affairs, Division of Benefits and Assistance, 9500 Bay Pines Blvd., Room 214, St. Petersburg, Florida 33708. Such complaint should be filed within 60 calendar days from the date that the notice the position has been filled is received by the applicant pursuant to Sections 120.569 and 120.57, F.S.
Salary: $33,940 annually.
Posting close date: November 13, 2023
The University of West Florida is an Equal Opportunity/Access/Affirmative Action/Disabled/Veteran employer. Any individual requiring special accommodation to apply is requested to advise UWF by contacting UWF Human Resources at 1-850-474- 2694 (voice) or 1-850-857-6158 (TTY). A criminal background check is required for successful candidates. EVerify is required for employment. All applications for employment at the University are subject to Florida public records law.
The University of West Florida is located in Pensacola, the crown jewel of Florida's beautiful Emerald Coast, known worldwide for its pristine white-sand beaches. The area is famous for its pleasant climate and location on the Gulf of Mexico and enjoys a comparatively low cost of living. The campus is situated on a 1,600-acre nature preserve where over 12,000 students enjoy the benefits of small classes and personal attention from their professors.
How to Apply
-