This job listing has expired and may no longer be relevant!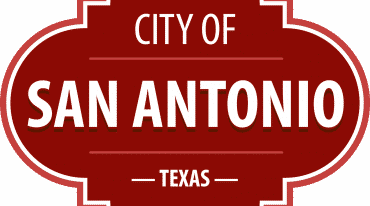 HVAC Supervisor
San Antonio, Texas, United States

40,000 - 60,000

Full-Time
Job category: Others
Post date:30 Aug 2021
Job Description
For a complete job description and to submit an application, visit the City of San Antonio's employment website at the following link.  Only applications submitted through the City of San Antonio's employment website will be considered:
http://www.sanantonio.gov/HR/CareerCenter.aspx
JOB SUMMARY:
Under direction, is responsible for scheduling and supervising assignments of subordinate technicians in the performance of maintenance and repair work on heating and air conditioning equipment.  Working
conditions are both indoors and outdoors, with some exposure to temperature extremes, dust, dirt, grease, and loud noises. Exercises direct supervision over assigned staff.
ESSENTIAL JOB FUNCTIONS:
Performs inspections and supervises the maintenance and repair of heating and air conditioning equipment.
Operates HVAC maintenance equipment to perform diagnosis of equipment and schedules repairs, frequently lifting and carrying equipment weighing 30 pounds.
Performs diagnosis of equipment and schedules repairs.
Maintains technical manual library, historical records, and blueprints line.
Coordinates building and equipment modifications and prepares cost estimates.
Reviews energy management reports and budget operating funds for recommendations.
Prepares biweekly, monthly, quarterly, and annual reports.
Participates in the hiring, disciplining, and termination of personnel.
Maintains inventory of parts and tools.
Operates automated control system in the absence of a trained operator.
Trains employees on maintenance and repair procedures and standard safety practices.
Performs related duties and fulfills responsibilities as required.
JOB REQUIREMENTS:
High school diploma or GED equivalent (recognized by the Texas Education Agency or a regional accrediting agency). Advanced HVAC technical training is highly desirable.
Five (5) years of full journey level experience in the HVAC trade, including working with large tonnage (3000) chill water plants, electrical and pneumatic control systems, water treatment, and boilers up to six million BTU's. Supervisory experience highly desirable.
Valid Class 'C' Texas Driver's License.
Must possess a Class "A" Air Conditioning/Refrigeration license from the State of Texas.
PREFERRED QUALIFICATIONS:
Ability to read and write English.
One (1) year experience with Microsoft office.
One (1) year experience with desktop computers.
Familiar with City administrative directives.
Experience with SAP/CRM work order systems.
Three (3) years supervisory experience managing subordinate employees.
APPLICANT INFORMATION:
If selected for this position, official transcripts, diplomas, certifications and licenses must be submitted at the time of processing.  Unofficial transcripts and copies of other relevant documents may be attached to the application for consideration in advance.
Please be advised that if selected for this position, information regarding employment history as it relates to the qualifications of the position will be needed for employment verification. Applicants claiming military service to meet the experience requirement for this position may attach a DD214 to the application.
Unless otherwise stated, applicants are permitted to substitute two years of related full-time experience for one year of higher education or one year of related higher education for two years of experience in order to meet the minimum requirements of the job. One year of full-time experience is defined as 30 or more hours worked per week for 12 months.  One year of higher education is defined as 30 credit hours completed at an accredited college or university.
Applicants selected for employment with the City of San Antonio in this position must receive satisfactory results from pre-employment drug testing and background checks.  If required for the position, a physical, motor vehicle record evaluation, and additional background checks may be conducted.
.
KNOWLEDGE, SKILLS, AND ABILITIES:
Knowledge of safe work practices and procedures.
Knowledge of procedures, methods, and techniques used in HVAC installation, repair, and maintenance.
Knowledge of HVAC control equipment.
Knowledge of electronic, pneumatic, and manual HVAC controls.
Knowledge of computer controlled HVAC systems.
Knowledge of procedures and techniques used to repair and maintain chillers, boilers, cooling towers, and pumps.
Knowledge of the principles and practices of supervision, training, and personnel management.
Knowledge of inventory control procedures and practices.
Skill in operating all the tools and equipment used in the installation and maintenance of HVAC equipment.
Ability to communicate clearly and effectively, both verbally and in writing.
Ability to perform the installation, repair, and maintenance of complex HVAC and units.
Ability to read and interpret charts on gauges, electrical, temperature, and humidity meters, and recording equipment.
Ability to establish and maintain effective working relationships with employees, co-workers, supervisors, and the general public.
Ability to troubleshoot and repair electrical and pneumatic HVAC control systems.
Ability to read wiring diagrams and schematics.
Ability to develop work plans and schedules.
Ability to perform all the physical requirements of the position, with or without accommodations.
How to Apply
For a complete job description and to submit an application, visit the City of San Antonio's employment website at the following link.  Only applications submitted through the City of San Antonio's employment website will be considered:
http://www.sanantonio.gov/HR/CareerCenter.aspx