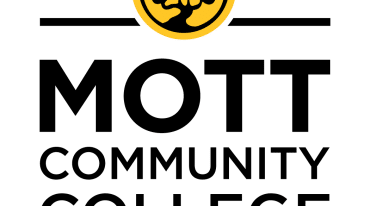 Journeyman- HVAC Technician
Flint, Michigan, United States
Full-Time
Job category: HVAC Technician
Post date:10 Nov 2023
Job expires in: 10 days
Job Description
Position Summary
Who we are:
Mott Community College is student-centered and mission-driven to ensure that all our students thrive and reach their fullest potential. As an institution, we are action-oriented and intentional in dismantling every systemic barrier that prevents the excellence of students from underrepresented communities.
As Mott Community College deepens its commitment to equity, it is of the highest priority that we focus our hiring process to seek individuals with the expertise to lead our institution in serving students from underrepresented communities. This is an opportunity for the college community to continue to act upon our values but more importantly for the empowering of our students' self-efficacy, for cultivating a sense of belonging, and for the diversity of our entire student body being reflected in a position of power in the classroom.
Purpose, Scope & Dimension of Job:
Maintain the operational readiness and sustain the condition and appearance of the assigned facilities zone.
Perform the maintenance work scope using resources efficiently, and engaging the stakeholders and occupants to fully utilize and preserve the facilities.
Advise the maintenance supervisor on performance standards and the methods, technologies and procedures to perform routine, planned maintenance and project work.
Develop knowledge and skill about building technologies and maintenance processes.
Audit building systems to provide objective data to guide continual improvement initiatives through improved methods, material & equipment and training.
Participate in and support positive communication within the facilities service group
Support improved relationships with the college community and raise the image and stature of the facilities staff
Examples of Work Assignments:
Perform installations, repairs and maintenance on a variety of HVACR equipment including chiller systems, refrigeration, air conditioning, electric motors, heating units, heat pumps, hermetic compressors, commercial furnaces, boilers, burners, intake an exhaust fans, economizers, humidifiers, semi-hermetic compressors, split systems, flame safeguard controls, air compressors, air driers, etc.
Architectural repair such as door installation, wall repair, ceiling system installation.
Minor to moderate HVAC diagnosis, such as calibration of BMS points, reading loop temperatures, making temporary over rides.
Implementing and maintaining a preventative maintenance schedule of building equipment
Minor to moderate plumbing and mechanical repairs, such as repairing valves and securing faulty systems.
Minor to moderate electrical repairs, such as replacing outlets, batteries, and ballasts.
Minimum Requirements
Minimum Required Knowledge, Skills, and Abilities:
High school diploma or GED
Journeyman's HVAC license
3 years of experience repairing and maintaining commercial HVAC equipment
Ability to read, write and follow oral/written directions
Must possess manual dexterity to use tools, operate equipment and climb
Must desire to perform manual labor
Must be able to work first, second and/or third shift
Knowledge of methods, materials, and equipment used in maintenance work
Demonstrate experience of safe work practices
Ability to learn to use a variety of maintenance tools, equipment, supplies and materials
Knowledge of chemical substances used in maintenance and their interactions
Ability to work effectively within a team
Ability to prioritize multiple tasks
Establish and maintain effective relationships with those contacted in the course of work
Work independently in the absence of supervision
Additional Desirable Qualifications
Additional Preferred Qualifications:
Demonstrated experience using Microsoft Word, Explorer, and Excel at the basic level
Experience using an on-line work order system
Experience with building automation systems
Ability to interpret blueprints, schematics, logic diagrams, and spatial directions
Experience viewing and manipulating CADD and graphic files
Physical Requirements/Working Conditions
Unique Aspects of Job:
Provide guidance for lower level maintenance personnel to aid them in performance improvements
Willingness and ability to fill in for Grounds and Custodial personnel during emergencies
Work with and under the direction of MCC Public Safety, local, state, and federal agencies during an emergency
Physical Requirements:
Ability to walk, kneel, climb, stand, stoop, crouch, reach, pull and do related physical activities necessary in performing maintenance work.
Must be able to work in conditions that include dust, mold and a wide variety of chemicals
Willingness and ability to work in or outdoors regardless of weather, height, location, trade, or time
Work Schedule
Hours/Schedule:
Full-time. Additional hours may be required to accommodate deadlines, events, schedules, etc.
1st Shifts per CBA of five consecutive days
Planned Overtime
Emergency Response Overtime. Must be capable of working extended hours in case of emergency situations.
For Detailed Job Description Click Here https://drive.google.com/file/d/1apiR2c0i7K-69ivQw_RhRLb3Ybkc4scf/view?usp=share_link
Additional Information
Degree must be conferred by offer date.
Visa sponsorship is not available.
The College is unable to assist with travel and/or relocation expenses.
After the initial screening is completed, a small number of applicants will be asked to submit copies of unofficial transcripts. The copies would need to be submitted within one week of the request.