This job listing has expired and may no longer be relevant!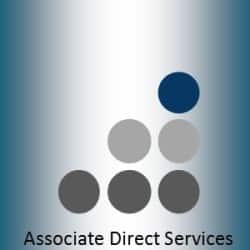 Hvac technical training leader/Program director
Anywhere

80,000 - 100,000

Full-Time
Job Description
This applicant must meet the following Criteria :
History of being a Commercial Journeyman Technician in at least two of the following disciplines (Applied Mechanical( large tonnage Chillers), Unitary (large tonnage Rooftops), or BAS Controls)
Experience in teaching or training HVAC as a job or role and over a period of time
Experience with a major or large Commercial HVAC company
Managerial experience or aptitude to be able to drive the overall Training Program
Ability or history to Train and Coach Technicians into HVAC teachers
Ability to plan and manage a complex Master Training schedule
Ability to write training curriculum materials ( Applied Mechanical, BAS, Unitary) at a Commercial Journeyman level
This position is a HVAC Technical Teacher & Technical Training Program Director role. 30% of the job will be actually teaching HVAC Technical classes to Technicians, End Users/ Customers; 20% of the job will be creating & organizing course curriculum & materials; 20% will be coaching, developing and organizing the other HVAC Teachers to conduct courses; 20% will be managing the overall Technician Development Training Program itself; 10% will be analyzing course evaluation info to improve course quality, teacher skills, and anything needed to drive strong course attendance. The goal of this role is to be a working HVAC Teacher Trainer and to generally oversee the Technical Training Program for internal HVAC Technicians and the courses which support customer and end user training.
Candidate Profile as follows: Bachelors Degree preferred in Commercial HVAC required. 5 years minimum Teaching/ Trainer experience in HVAC. Prefer 10 years. Experience in Teaching Administration is desired; experience in curriculum development is also a plus; Commercial HVAC Technician experience is required minimum of 5 years prefer 10; Familiar; experience with heavy Chillers and Roof Top equipment is required. Must be proficient in writing and speaking skills; and high profeciency in Microsoft Suite computer skills. Job is based out of City of Industry, so Los Angeles based residence is required. Travel to other California office locations is required (25% travel)(San Diego, Sacramento, Fresno etc) Must meet all requirements to drive a company issued vehicle.
This career oppotunity is with a world wide leader in the HVAC industry. With a starting base salary of 80-100k with a 10% annual bonus and full benefit package
How to Apply
if you would like to apply please send me a email with your most updated resume. i will review and submit the resume to my client. thank you for your consideration and interest in this great career opportunity . Email: amendoza@associatesdirect,net Contact # (951)903-2315
2024 total views, 3 today
Apply for this Job