This job listing has expired and may no longer be relevant!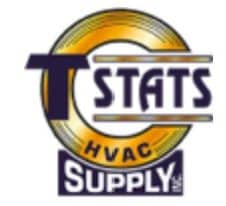 Branch Manager
Anywhere

60,000 - 80,000

Full-Time
Job Description
T Stats Supply Chantilly Job Description
The branch manager will be responsible for sales growth and all operation functions at our Chantilly location. This includes managing the stores inventory, personnel, deliveries, trainings, branch events, and customers needs. The manager will focus on customer satisfaction and deliver high fill rate accuracy on customer orders. Most importantly, our manager will be a team centric, self-motivated individual who is looking to elevate our rapidly growing branch.
T Stats Supply Inc. is the DC, Maryland and Virginia area's excusive Ruud distributor for water heaters, mini split systems, air conditioners, heat pumps & accessories to residential and commercial HVAC contractors. We are a family owned and operated business that goes above and beyond to help our contractor partners by providing excellent service, fill rate, problem solving, delivery service and training.
T Stats Supply employees over 35 people and operates in DC, Maryland & Virginia. We have 5 locations to service our customers. Our branches work together to make sure our contractor partners get the product they need. The branch manager will work in a fast-paced team centric environment to deliver results.
Salary is negotiable for the right candidate. We offer a sales bonus plan, commission, excellent benefits (Medical, Dental, 401K, Paid Holidays & Vacation) and more!
Duties and Responsibilities:
FINANCIAL PERFORMANCE AND PROFITABILITY
Develop and attain annual branch budget.
SALES
Sales/Customer Service
Responsible for the performance of all day-to-day counter and customer service functions ensuring the highest level of teamwork and collaboration between branch teammates.
Develops and executes action plan within framework provided by General Manager focused on development and growth of both new and existing branch customers.
OPERATIONS
Shipping, Receiving & Delivery
Ensures branch teammates are performing all day-to-day shipping, receiving, and warehouse functions ensuring the highest level of accuracy, productivity, and teamwork.
Operations/Inventory Management
Analyzes trends in equipment and parts sales; Recommends product additions and deletions per customer/sales demand and works with Direct Manager and Purchasing to provide adequate stock levels.
Education and/or Experience:
HVAC sales experience is a plus but not required. A minimum of 4 years sales and or branch manager experience is required for this position.
Proven history of reliability and sales results in previous positions.
Knowledge, Skills, and Abilities:
To perform the job successfully, an individual should demonstrate the following skills and abilities:
Excellent leadership skills and the ability to inspire co-workers to excel in their respective roles.
Excellent internal and external communication and follow-up skills.
Demonstrated ability to plan, develop, disseminate, and execute strategic sales and marketing plans.
Demonstrated ability to oversee and develop customer relationships and growth within defined territory
Salary: $72,000.00 per year plus supplemental pay
Benefits:
401(k)
Dental insurance
Employee discount
Flexible schedule
Health insurance
Paid time off
Parental leave
Travel reimbursement
Vision insurance
Experience level:
Schedule:
Supplemental pay types:
Bonus pay
Commission pay
Performance bonus
Yearly bonus
Travel requirement:
Ability to commute/relocate:
Chantilly, VA 20151: Reliably commute or planning to relocate before starting work (Required)
Work Location: One location
How to Apply
All applicants can email their resume to the email address below: JRS3@tstatssupply.com