This job listing has expired and may no longer be relevant!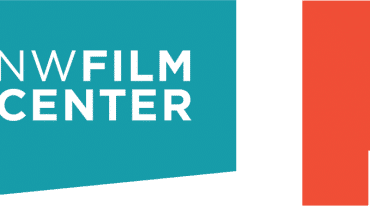 Head of Facilities
Portland, Oregon, United States

80,000 - 100,000

Full-Time
Job Description
Overview
The Portland Art Museum and Northwest Film Center (referred to as Museum) invites applications for the position of Head of Facilities. The Head of Facilities is responsible for the maintenance of the Museum's buildings and grounds covering 2 city blocks (200,000 sq.ft.) and 3 smaller offsite locations. This includes HVAC, mechanical, electrical, plumbing/hydronic and computerized building management systems, as well as the maintenance and custodial care of the Museum's buildings and grounds. This is a hands-on working position consisting of troubleshooting/resolving planned and unplanned mechanical issues, while leading a team of engineers, maintenance and custodial staff and partnering with security staff. This role includes negotiating contracts with service providers, inspecting facilities to meet safety regulations and coordinating renovations and updates. This position regularly communicates across all departments on maintenance activities at the different Museum buildings.
The Head of Facilities will join the Museum at an exciting time as it moves toward the construction of the new Rothko Pavilion. The position will play a key role in ensuring construction runs smoothly with current facilities and maintenance operations.
Essential Duties & Responsibilities
Manages daily climate control systems through the BMS computing system, monitors equipment conditions, makes necessary equipment adjustments to assure a consistent climate for the protection of delicate art work
Hires, trains and manages facilities staff, including maintenance technicians, HVAC engineers, and custodial staff
Tracks all mandatory licensing agencies required by both city and state. Manages and schedules outside vendors; administers related contracts and agreements; i.e. elevator, pressure vessels, boiler inspections, supporting contractors
Achieves financial objectives by maintaining department budget
Designs, implements, and modifies preventive maintenance programs
Inspects various equipment, and systems to improve and maintain efficiency of all facility related equipment
Calibrates instrumentation and controls to optimize efficiencies
Oversees the cleanliness and maintenance of all buildings and grounds, including gallery spaces
Acts as liaison between Museum and contractors on capital improvements
Communicates regularly with all maintenance technicians, both individually and as a team, to ensure good two-way communication concerning maintenance issues
Perform skilled electrical maintenance work in the repair, installation and alteration of HVAC equipment, components, timers, motors and wiring systems as needed
Oversee and handle OSHA safety regulations and training including: lockout tagout, SDS sheets, and blood borne pathogens
Train and provide guidance to facility staff on safe handling of chemicals
Maintains clear and regular communications across departments and with internal and external stakeholders, including frequently updating the maintenance activities calendar
Secondary or Additional Responsibilities
Participate in the disaster management team
Performs other related duties as assigned
Supervisory Responsibilities
Supervises 13+ staff; Custodial Technician, Facilities Technician, Facilities Engineer, and Maintenance Technician
Decision making authority within department parameters
Responsible for preparation of annual department budget and meeting financial targets
Partially accountable for control of capital assets
Partially accountable for long-range operation planning, while working with the Director of Operations
Recruitment, mentoring, performance management, training & coaching. Serves as a leadership example being clear on the strategic direction of the department, being accountable and holding others accountable, and centering collaboration and the values of the Museum
Required Knowledge & Skills
If you have any questions along the way including wanting to talk about a non traditional career background, please reach out to HR.
Standard practices , materials, methods and tools used in the operation and repair of HVAC and refrigeration systems
Applicable building codes, ordinances and regulations of State and local authorities pertaining to HVAC, refrigeration and boilers
Cooling tower and boiler water treatment
Welding and soldering techniques
Health and safety regulations
Basic record-keeping techniques
Proper methods of storing equipment, materials and supplies
Demonstrated competency in general maintenance skills (carpentry, painting, janitorial)
Basic requirements of operating a high security environment
Knowledge of commercial cleaning products, equipment and supplies
Excellent verbal and written communication skills
Work positively in a team environment with coworkers and visitors
Advanced knowledge of electrical principles and low voltage systems as they pertain to Building Management Systems control, i.e. Honeywell, Siemens, Simplicity etc
Advanced PC software skills, including building HVAC automation programming
Education, Formal & Informal Experience, Training Required, Certification, Etc.
Bachelor's degree in Facility Management or Engineering; trade school; or equivalent professional experience
Minimum 5 years HVAC experience along with electrical and plumbing
Minimum 5 years of experience in management skills
Previous experience with construction or expansion highly preferred
Job Conditions
Exempt/salaried position
Schedule/Hours: 40+ hours per week (6:00am – 3:00pm)
Onsite/Not Remote
Occasional travel
Night, evenings, and weekend hours as needed
On-call status
Extensive computer work
Work with chemicals
Physical Activities
Frequent standing, walking, bending body to wait, use of fingers, talking, reaching, hearing, feeling, handling, and grasping
Occasional kneeling and climbing
Frequently lift/push/pulling up to 50lbs
Occasionally climb stairs and ladders up to 20 ft. above the ground
This list does not summarize a complete representation of all physical requirements
Compensation, Benefits & Perks
This role is exempt/salaried, full-time
Budgeted compensation is within pay grade L ($77,126 min – $92,560 mid – $107,993 max), depending on experience
$50 per month phone reimbursement
We provide a benefits and perks package that includes; health care, paid time off, flex spending and more. Please see the full job profile on our career site
How to Apply
To apply online visit:
www.portlandartmuseum.org/careers
follow the link to create a profile. Resumes received without completed employment application will not be considered. For questions or accommodation please contact
hr@pam.org
.
Please attach a cover letter and in addition, we ask that applicants answer the questions within the application. The Museum engages an equity hiring committee to review applications.
Please do not delay in applying. We are looking for an incumbent to begin this role as soon as possible.