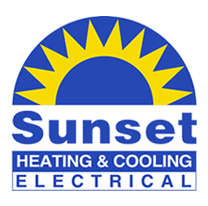 HVAC Service Technician
Portland, OR, United States

100,000 and above

Full-Time
Job Description
Sign on Bonus up to $5000 DOE!!!!
Here we grow again. Sunset Heating & Cooling is looking for senior level HVAC service techs who are ready to make that final career decision. We hire you to retire you.
$80,000.00-$130,000.00
Performers average $150,000.00+ annually
Each month, thousands of dollars are put towards lead generation and marketing to maintain a heavy & busy workload. WE KEEP YOU GOING
Benefits:
401(k)
401(k) matching
Dental insurance
Employee assistance program
Employee discount
Flexible schedule
Flexible spending account
Health insurance
Health savings account
Life insurance
Paid time off
Parental leave
Professional development assistance
Referral program
Relocation assistance
Retirement plan
Tuition reimbursement
Vision insurance
Qualifications
2+ years experience
Valid US Drivers License with a satisfactory driving record
Responsibilities
Clean, adjust and repair HVAC systems- air handling units, duct work, vents, condensation drainage.
Troubleshoot HVAC systems and equipment to diagnose.
Perform emergency repairs promptly and efficiently.
Ensure compliance with appliance standards and with Occupational Health and Safety Act
Track repairs and work completed in trade software, Service Titan.
Engage with customer/client to inform them of issue, solution and outcome; recommend products and services for optimal system performance.
What YOU will bring:
1-5 Years HVAC SERVICE field experience
EPA or Journeyman License preferred for service techs
Valid drivers' license
Ability to handle heavy equipment
Ability to work outdoors
We prioritize our employees and welcome you to the family through on-going training, and unmatched rewards, like full benefits, and a 401k match. With no salary cap, your effort determines your paycheck! Steady 40 hours at least each week!
We are an equal opportunity employer
Job Type: Full-time
Pay: $80,000.00 – $150,000.00 per year
Benefits:
401(k)
401(k) matching
Health insurance
Life insurance
Paid time off
Vision insurance
Schedule:
Day shift
Monday to Friday, Some Weekends
Supplemental pay types:
Bonus opportunities
Commission pay
How to Apply
https://careers-sunsethc.icims.com/jobs/2563/hvac-service-technician/job