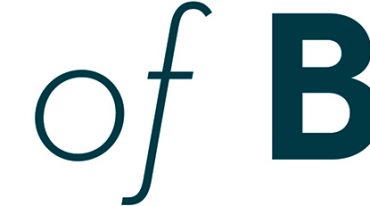 HVAC Technician
Boise, Idaho, United States

40,000 - 60,000

Full-Time
Job category: HVAC Technician
Post date:19 Jan 2023
Job expires in: 19 days
Job Description
Summary Statement
The City of Boise is looking for a technical and detail-oriented individual to fill the role of HVAC Technician.  This person troubleshoots, maintains, and installs commercial heating, ventilation, and air conditioning (HVAC) equipment in city facilities.
Manages and monitors building automation and geothermal systems
Identifies and recommends energy conservation measures to support the City's climate initiatives
Work is performed under general oversight and requires independent judgment
The City is among the best in the Treasure Valley when it comes to the benefits and perks we offer our employees. City benefits include a no-cost medical plan for employees and families, paid time off, a wellness program, 401(k) or 457b pre-tax investment options with employer match, and PERSI pension plan.
Paid Leave – City employees receive generous paid leave:
8 hours of vacation per month, and this increases the longer you stay with the City
11 paid holidays every year
8 hours of sick leave per month
Six weeks Parental Leave
Life & Long Term Disability:
Basic Life insurance at no cost to you
Long Term Disability insurance at no cost to you
Essential Functions
Performs journey-level installation, maintenance, troubleshooting, and repairs to commercial and residential HVAC systems and equipment, such as air handlers, chillers, boilers, cooling towers, pumps, heat pumps, compressors, metering devices, exchangers, rooftop units and energy recovery units. Creates performs and trains personnel on maintenance standards and safety procedures for HVAC, mechanical, geothermal, and automated systems. Ensures compliance with local, state, and federal rules, regulations, and laws, as well as follows ASHRAE standards and operating guidelines with a focus on performance and indoor environmental quality (IEQ). Utilizes tools of the trade, including pressure gauges, amp probes, refrigerant charging equipment, thermal imagers, welders, and specialized automated equipment to diagnose and calibrate devices within critical climate systems. Maintains detailed maintenance records and energy usage data for multiple equipment and system types. Reads and interprets blueprints, diagrams, and HVAC equipment operation manuals. Coordinates and oversees outside HVAC contractors as needed and inspects completed work. (60%)
Monitors and manages all aspects of the building automation systems (BAS) and direct digital controls (DDC), including setting schedules, trend logs, alarms, etc. Uses BAS to monitor, record, and report on geothermal, electricity, natural gas, and water usage. Makes adjustments in BAS to maintain comfort levels and to ensure buildings are operating efficiently. Performs basic BAS programming and works directly with vendors for more complex integration and programming. Recommends and completes BAS improvement projects. Creates, updates, and archives print and digital control diagrams for HVAC systems and other IoT devices. (15%)
Reviews the design, size, and layout of HVAC systems for new construction. Provides technical support to engineers on new electrical, HVAC, and related system designs. Assists with the development of bid documents by researching options, contacting vendors, and providing specifications. Provides input regarding planning, labor hours estimates, and technical requirements for projects and maintenance activities. Keeps up with the latest trends in the industry. Explores and researches opportunities to maximize building and system energy efficiency as well as the use of renewable and alternative energy sources. Recommends energy-efficient alternatives to existing equipment due for replacement as well as other energy conservation measures to support the City's climate goals. (15%)
Utilizes computerized maintenance management system (CMMS) to create maintenance procedures, retrieve work orders, track materials used, enter hours worked, log maintenance activities, maintain equipment data and establish replacement schedules. Assists in material and equipment selection for supply and inventory levels. Assists in retrieving equipment information for repair and replacement, as well as for the development of preventive maintenance procedures. Maintains detailed records of refrigerants used. Assists facility maintenance technicians with maintenance and repair of equipment and buildings, and with projects that need to be completed quickly to keep facilities running within established service parameters. (10%)
Performs other duties as assigned. Nothing in this job description restricts management's right to assign or reassign duties and responsibilities to this position at any time. Total Percentage = 100%
Requirements
Required Knowledge, Experience, And Training
High School Diploma or equivalent
Journey-level HVAC license issued by the State of Idaho
EPA Universal Refrigerant certification
5 years of experience repairing and maintaining a complex and diverse array of commercial HVAC equipment and systems in a commercial facility environment
Or an equivalent combination of education and experience
Knowledge
Advanced knowledge of HVAC system maintenance, installation, and repair
Appropriate use of pressure gauges, amp probes, charging and recovery equipment, welding equipment, mechanical tools, and specialized automated equipment to diagnose and calibrate devices and systems
Relevant Environmental Protection Agency (EPA) laws and regulations
Airflow dynamics and balancing
Electrical equipment utilizing 120-, 240-, and 480-volt, single- and three-phase power source
Intermediate to advanced understanding and ability of direct digital control (DDC) systems and building automation systems (BAS)
Geothermal systems
Renewable energy systems
Lock out/tag out safety procedures, as well as related occupational hazards and standard safety precautions
Ability 
Operate a computer with demonstrated proficiency using related database, CMMS, word processing, and spreadsheet software applications at an appropriate level for efficient job performance
Read and interpret monitoring systems for geothermal, heating, and cooling systems
Read and interpret electrical and mechanical schematics, blueprints, and operations manuals
Display an attitude of cooperation and work harmoniously with all levels of city employees, the general public, and other organizations
Communicate effectively in the English language at a level necessary for efficient job performance
Complete assignments in a timely fashion
Understand and comply with all rules, policies, and regulations
Maintain prompt and regular attendance
Work a rotating on-call shift
Report to facilities in the case of an emergency
Perform all essential and marginal functions as assigned by an authorized employee, supervisor, and/or manager with or without reasonable accommodation
Individuals must be capable of operating vehicles safely and have an acceptable driving record
Preferred Knowledge, Experience, And Training
8+ years of experience repairing and maintaining complex commercial HVAC equipment and systems
5 years of experience with BAS
Licensing And Other Requirements
Journey-level HVAC license issued by the State of Idaho
EPA Universal Refrigerant certification
Valid state-issued driver's license
Special Requirements
Applicants must be able to pass:
City of Boise background check processes which includes a criminal history check and reference checks in accordance with the City of Boise Hiring Process Regulation
Driving Record Check
Criminal Justice Information System background check (CJIS)
How to Apply
Please apply through our website: https://www.governmentjobs.com/careers/boiseid/jobs/3877009/hvac-technician?keywords=hvac&pagetype=jobOpportunitiesJobs