This job listing has expired and may no longer be relevant!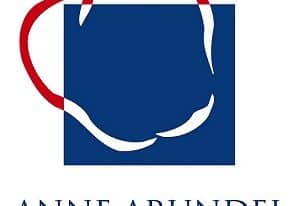 HVAC Boiler Mechanic III
Annapolis, Maryland, United States

To be Determined

Full-Time
Job Description
JOB SUMMARY
Performs at an advanced journeyman level working independently or as a leader for a small maintenance crew engaged in the more complex service and maintenance of heating plants, boilers, and water heaters. Work involves inspection services, testing plant equipment, and cleaning boilers in accordance with prescribed safety methods and procedures. Requires wearing appropriate filtering face piece (dust mask) and personal protective equipment and clothing in the performance of assigned tasks. The position is considered essential personnel for emergency situations, including inclement weather conditions.
Additional Work Days/Hours
Based on the assignment, the following additional work days and/or hours may be required as needed:
·       Ability to work flexible schedules

·       Emergencies

·       Evenings/Nights

·       Extended hours

·       Holidays

·       Inclement weather conditions

·       On call

·       Outside of negotiated hours*

·       Outside of normal business hours

·       Overtime as needed

·       Peak season

·       Shift work

·       Summer hours

·       Weekends

ESSENTIAL DUTIES/RESPONSIBILITIES
•
Services, adjusts, and places commercial boilers in operation by troubleshooting and calibrating using a digital combustion analyzer, checks gauges and instruments to maintain proper operating specifications, and establishes preventive maintenance schedules and standards.
•
Inspects commercial boilers to determine operating efficiency. Adjusts, repairs, or overhauls all safety components.
•
Cleans low water cut offs, water feeders, filters, mud drums, valves, and other operating parts/components. Cleans and removes soot, debris from interior of boilers, tubes breeching plates, fire boxes, chimney bases by scrubbing, scraping with brushes, scrapers, shovels, or vacuums.
•
After boilers have been inspected, installs new gaskets, refills boilers, checks for leaks, tests fire to check all operation controls.
•
Prepares steel boilers for State inspections by draining, flushing, and cleaning all watersides of boilers. Cleans all gasket surfaces of hand hole/manhole inspection ports and covers.
•
Inspects and services pumps, water pumps, natural gas generators, and all combustion louvers, dampers, filters, pneumatic electric and electronic controls, blowers, solenoids and thermostats, humidistats, and registers.
•
Services, adjusts, overhauls parts, and inspects central heating to determine operating efficiency of equipment.
•
Advises Manager and/or Assistant Manager of contractor issues, problems with equipment under warranty or maintenance service contracts, and safety hazard issues.
•
Orders, stocks, and maintains an inventory of cleaning supplies, materials, and related equipment.
•
Performs other related duties as assigned within the same classification or lower.
MINIMUM QUALIFICATIONS
To perform this job successfully, an individual must be able to perform each essential duty satisfactorily. The requirements listed below are representative of the knowledge, skills, and/or abilities required. Reasonable accommodations may be made to enable individuals with disabilities to perform the essential functions.
Education
·       High School Diploma or Equivalency Certificate required.

·       Technical or Vocational School Beyond High School preferred.
Experience
·       Five (5) years specific mechanical equipment service experience in a commercial, industrial, or education environment with responsibility for boilers, burners, heating, ventilation, and air-conditioning required.
Knowledge, Skills, Abilities and Other Characteristics
·       Ability to read and interpret drawings, specifications, blueprints, schematic drawings, or sketches to determine location, size, capacity, and type of component or unit. Intermediate/Mid-Level

·       Knowledge and ability to use a voltmeter, combustion analyzer, and gas sniffer. Intermediate/Mid-Level

·       Ability to do boiler efficiency tests and state mandated safety checks. Intermediate/Mid-Level

·       Ability to wear a filtering face piece (dust mask). Intermediate/Mid-Level

·       Ability to successfully pass examination given by a physician approved by Anne Arundel County Public Schools prior to appointment to the position. Intermediate/Mid-Level

·       Knowledge of procedures and regulations pertaining to hazardous materials and "The Right to Know Law." Intermediate/Mid-Level

·       Demonstrated ability to effectively work and communicate with diverse populations. Intermediate/Mid-Level

·       Ability to employ business technology tools (e.g. E-mail, AACPS Intranet, electronic benefits enrollment tool, Microsoft Office Suite, etc.). Intermediate/Mid-Level

·       Must provide own basic hand tools.

·       Satisfactory score on any test required.
Licenses and Certifications
Employee must retain active licenses, certifications, and enrollment as a condition of employment.
·       Upon hire, HVAC (Heating, ventilation and air conditioning) Journeyman License issued by Maryland Board of Heating, Ventilation, Air Conditioning and Refrigeration Contractors (HVACR) required.

·       Upon hire, Driver's License (DL) Class C Non-Commercial issued by Maryland or State of Legal Residence (MVA/DMV) required.

·       Proof of a good driving record required.

·       Daily access to reliable transportation.
Driving Requirements
·       Driving is required to conduct bona fide Board business that is within the scope of employment in this position.

·       Board Vehicle

·       Personal Vehicle
How to Apply
Apply online at
https://aacps.tedk12.com/hire/ViewJob.aspx?JobID=15964