This job listing has expired and may no longer be relevant!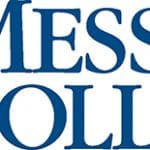 HVAC/Refrigeration Technician
Mechanicsburg, Pennsylvania, United States
Full-Time
Job Description
HVAC/Refrigeration Technician
Excellent benefit package including tuition reduction for dependents.
The Facility Services Department at Messiah College has an immediate opening for a full-time HVAC/Refrigeration Technician.
Responsibilities: This position is responsible to install, repair, replace and/or maintain all plumbing, refrigeration equipment and commercial cooking equipment systems in all of the Dining operations. These systems include all the potable water, sanitary, HVAC, refrigeration and cooking appliances and other essential systems in the Dining operations. Perform other building system repairs/preventive maintenance as assigned.
Qualifications: High School diploma or equivalent required and Universal Refrigeration License; CPO (Certified Pool Operators) License; Pennsylvania category 24 pesticide license; 5 years' experience in plumbing, refrigeration, HVAC and electrical trouble shooting. Knowledge in commercial kitchen equipment preferred.
Skills and Characteristics: Extensive knowledge of plumbing, refrigeration, equipment repair and building codes; knowledge and experience with water and drainage systems; knowledge and experience in maintaining commercial kitchen equipment; broad range of repair knowledge across all mechanical trades; knowledge and ability to interpret building plans, schematics and equipment operation; ability to troubleshoot plumbing, refrigeration and commercial kitchen systems; ability to quickly recognize and evaluate potentially dangerous situations; solid organizational, time management and interpersonal skills; ability to work independently, make decisions and schedule necessary work; experience in the use of computerized maintenance management systems.
Applications: Application materials will be reviewed upon receipt and will be accepted until the position is filled. All materials must be submitted electronically using this link: http://jobs.messiah.edu/postings/15709
Messiah College's commitment to diversity and inclusive excellence draws inspiration from its mission "to educate men and women toward maturity of intellect, character and Christian faith in preparation for lives of service, leadership and reconciliation in church and society." The college has pursued this vision through a strategic planning process that encourages diversity through employee and student composition, campus climate, and an educational program that enables educators and students to embrace diversity. Candidates should clearly articulate why diversity and cultural intelligence matter to them as persons of faith as well as in their profession. Candidates will speak to how as a potential employee, they will contribute to the advancement of this vision through their position.
Messiah College is a Christian college of the liberal and applied arts and sciences. The College is committed to an embracing evangelical spirit rooted in the Anabaptist, Pietist and Wesleyan traditions of the Christian Church. Our mission is to educate men and women toward maturity of intellect, character and Christian faith in preparation for lives of service, leadership and reconciliation in church and society.
In accordance with federal and state laws regarding non-discrimination (including Title VII of the Civil Rights Act of 1964, Section 504 of the Rehabilitation Act of 1973, and the Age Discrimination Act of 1975), Messiah College does not discriminate on the basis of age, race, color, sex, national or ethnic origin, disability, or veteran's status in the recruitment and admission of students, the recruitment and employment of faculty and staff, or the operation of any of its programs. Consistent with our nondiscrimination statement, the College does not tolerate abuse or harassment of employees, students or other individuals associated with the College. All employees are to abide by this policy in order to provide a work environment free from discrimination. The College does not tolerate harassment by vendors, contractors or guests.
How to Apply
http://jobs.messiah.edu/postings/15709
Apply for this Job