This job listing has expired and may no longer be relevant!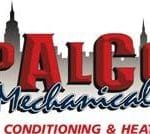 HVAC SERVICE TECHNICIAN/INSTALLER
Anywhere

To be Determined

Full-Time
Job Description
The HVAC Service Technician is responsible for providing timely and quality installation, maintenance and repairs of customers' products (Heat Pumps, Heating Ventilation and Air Conditioning, Gas and Oil Furnaces & Boilers) while maintaining the highest level of customer service and promoting company products. Candidate should be highly proficient in troubleshooting, installing and problem-solving technical issues regarding HVAC installations, start-ups and service.
Responsibilities:
Reviews, identifies and establish action plan on installation and maintenance of package air conditioners, split systems, DX systems, glycol, controls, etc.
Performs standard preventive maintenance duties on all HVAC equipment as required and diagnose problems and takes action by thoroughly changing out compressors, damaged parts, etc. on all A/C equipment.
Communicates with dispatcher and service manager on a daily basis to report assigned job information regarding equipment ID, completed jobs, problems encountered, assistant needed on repairs, etc.
Properly operates and maintains company vehicle and maintains truck inventory as instructed and required.
Establish relationships with other technicians to learn from them and be able to receive required support.
Follows industry safety standards including required knowledge of MSDS, tool, equipment, ladder safety guidelines, including following COVID 19 standards and requirements, while servicing customers in the field and reports any and all potential job safety hazards as soon as they are identified.
All other duties and responsibilities as assigned, delegated or required.
Requirements:
Basic computer skills, Outlook, MS Word and Excel preferred.
Customer Service
Ability to work alone or as part of a team.
Ability to communicate with the Team, follow instructions, answer questions, meet deadlines and report any and all problems/issues effectively in order to allow on time action to complete job tasks.
Ability to frequently bend, stoop, kneel, stretch, twist, reach, climb and lift/carry up to 75 lbs
Experience and Requirements:
• 3 years' experience working on commercial HVAC Service
• Posses experience soldering, brazing refrigerant lines, water lines, etc.
• NYS unexpired Driver's License
• EPA Certification
• Availability to work overtime hours as required
• Satisfactorily complete training classes as required
• Understands technical schematics and control circuits
• Properly handles refrigerant, reclaimer, vacuum pump and other essential tools
• Benefits:
 Full Time Job
 401k Plan
 Medical, Dental and Vision Insurance
 Paid Holiday, Sick and PTO days
 Pay: Hourly rate depending on experience
Equal Employment Opportunity Statement:
Our Company provides equal employment opportunities to all employees and applicants for employment and prohibits discrimination and harassment of any type without regard to race, color, religion, age, sex, national origin, disability status, genetics, protected veteran status, sexual orientation, gender identity or expression, or any other characteristic protected by federal, state or local laws.
How to Apply
Interested please email resume to: jobs@palcomechanical.com
Apply for this Job