This job listing has expired and may no longer be relevant!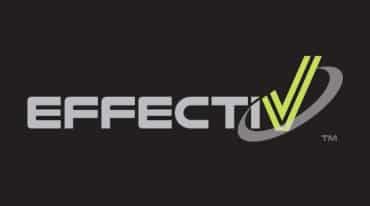 Mechanical Engineer – HVAC, Air Diffusion
Montreal, QC, Canada

80,000 - 100,000

Full-Time
Job Description
About the Company
EffectiV HVAC manufactures and supplies high-performance and innovative architectural diffusers to improve ventilation in commercial and institutional buildings.
EffectiV's large selection of specialty diffusers help improve thermal comfort, energy efficiency and indoor air quality in a wide variety of applications. Their appealing designs bring a perfect balance between architectural requirements and mechanical engineering objectives.
Effecti
V diffusers are found in hundreds of buildings across North America, including office buildings, schools, hospitals, airports, retail stores, hotels, restaurants, factories and more.
We thrive on supplying top quality products and offering great support and education to architects and engineers.
Our mission is to make the world a better place, one diffuser at a time.
The company was founded in 2012 and has been growing very rapidly in the past few years.
With the recent launch of our innovative UV diffusers, a unique solution to prevent the spread of COVID-19 and other viruses and bacteria through ventilation systems, we are now entering a new accelerated growth phase. The next few years will be filled with exciting challenges and opportunities.
We are located in St-Laurent, Qc, near the Marché Central.
Working at EffectiV is more than a job. It's a rare opportunity to be part of a company who's mission is to help the environment by reducing energy consumption, and to improve people's health and well-being. Join us and enjoy the benefits of working for a young and fast-growing company:
Unlimited growth possibilities within the company
Work in a stimulating environment performing a variety of tasks and new challenges
Work under the general direction of the president of the company
Have a major impact on our success and make a difference on a global scale
Great work-life balance, thanks to a flexible schedule and possibility to work partly from home
Great benefits package
Join an active and dynamic company and team, with good values and good people
About the Opportunity
This position is a unique opportunity to be involved in multiple activities including HVAC design, training engineers and distributors, being involved in various associations, working on case studies and the research and development of new innovative products.
This is your chance to join a small and fast-growing company, to be involved in various tasks and critical operations, to learn new skills and to grow – both professionally and personally – with the company.
As a Mechanical Engineer, one of your main responsibilities will be to train, educate and support Mechanical Engineers and Manufacturer Representatives in their
designs with product selection, performance simulation or answering their technical questions via phone or email. You will become an expert in air diffusion and in finding creative solutions to architectural and engineering challenges, thanks to our selection of innovative products.
You will also be involved in the Research and Development of new products improving air mixing, thermal comfort, and energy efficiency. You will be involved in energy efficiency, fluid dynamic and thermal analysis projects. You will possibly work with universities and research centers on more advanced research projects or for product performance validation.
You will be an active member of multiple associations including ASHRAE and US and Canada Green Building Council, to stay informed of new and upcoming standards and to represent the company in front of these associations.
You will act as a project manager for various projects including R&D, production optimization and the scheduling of critical and complex orders.
Duties and Responsibilities
Maintain a close relationship with our manufacturer reps and sales team and support them in the representation of our products
Answer technical questions about the products
Help with the selection of the right products for specific applications
Using our selection software, help simulate air diffusion performance in specific applications
Work with design engineers in laying out projects with EffectiV as basis of design, utilizing our selection software and other available tools
Train manufacturer representatives and engineers on how to use the selection software to simulate their applications
Participate in the research and development of new innovative products
Project Management of R&D projects, some larger strategic orders, and possible mechanical engineering projects to improve production
Active participation in industry associations
Desired Qualifications and Competencies
Mechanical Engineering degree is preferred
Good understanding and experience in commercial HVAC and air diffusion
LEED certification is a plus
Project Management experience and capabilities
Must possess strong communication and technical skills
Fluent verbal and writing skill in both French and English
Problem-solving abilities
Self-driven and autonomous
Ability to support Engineers and Reps in their designs and to come up with creative solutions when needed
Must be able to successfully pass pre-employment screening requirements
Note: This job description is not intended to be all-inclusive. Employee may perform other related duties as negotiated to meet the ongoing needs of the organization.
We are committed to achieving workforce diversity reflective of our communities. We are an equal opportunity employer. All qualified applicants will receive consideration for employment without regard to race, color, religion, sex, sexual orientation, gender identify, national origin, pregnancy, age, marital status, disability, status as a protected veteran, or any legally protected status.
How to Apply
Email us a resume and a presentation letter at hr@effectiv-hvac.com