This job listing has expired and may no longer be relevant!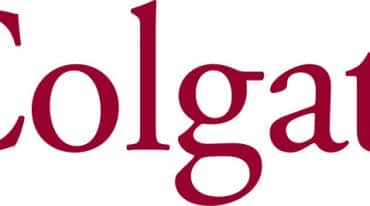 Boiler Operator
Hamilton, New York, United States

To be Determined

Full-Time
Job Description
It is the mission of the Facilities Department at Colgate University to create the safest, cleanest, and most comfortable environment that further distinguishes Colgate University as a world-class educational institution. We work hard as part of a unified team to make everyone who arrives on campus feel welcome.
"One team, one mission."
• Completes job assignments as assigned in an expeditious, professional manner without direct supervision.
• Performs repairs, adjustments, chemical tests, and system set-ups on high pressure (gas, wood & oil) boilers and all equipment pertinent to a high-pressure steam heating plant's operation.
• Performs preventative maintenance on boiler systems, compressors, gearboxes, motors, pumps, and water softening equipment.
• Conducts routine monitoring of high-pressure gauges, controls, water levels, and chemical water treatment.
• Maintains accurate records of preventative maintenance and controls readings as required.
• Promptly answers campus and dispatch calls as needed and monitors EMS building a computer system.
• Safely operates a skid steer to load woodchips for the wood-fired boiler.
• Maintains a safe and clean work environment.
• Troubleshoots basic electrical controls.
• Operates a window based computer system.
• Conducts layouts for assigned jobs, reads, interprets, provides material labor estimates, orders materials, and translates into a finished product.
• Maintains accurate records of materials used and time spent on assignments.
Requirements:
• Must be capable of working collegially with a diverse group of constituents daily.
• Must have the ability to work rotating shifts, including evenings, nights, weekends, and holidays.
Preferred Qualifications:
• Demonstrated ability to fabricate steel pipe is desired.
• Knowledge of Babcock & Wilcox boilers and/or industrial boilers is preferred.
• Experience with boiler computer operation systems (SCADA systems) is preferred
Certifications:
Following the University's Driver Safety and Motor Vehicle Use Policy, a current valid driver's license is required.
Physical Requirements:
• May be exposed to hazards of electrical shock, heat, confined spaces, and steam.
• Must have the ability to work outside as required.
• Will be required to wear a NIOSH (National Institute of Occupational Health & Safety) approved respirator and pass respirator fit test.
• Required to wear Personal Protective Equipment as required, which may include a flame-resistant uniform (as defined by NFPA-70E).
• Must be able to stand for long periods of time and to lift and carry up to a maximum of 100 pounds.
• Must be capable of strenuous exercise during each shift to include raking, pushing, pulling, and scooping.
Work Schedule:
The hours for this position are as follows:
Saturday – Wednesday 11:00 pm – 7:00 am
• Experience in operating a skid steer.
Education:
Must possess one of the following:
• Certificate from accredited apprentice-boiler training program OR
• Graduation from a related trade school plus one year of experience in the field OR
• Proof of four consecutive years as boiler operator/mechanic or related experience OR
a minimum of a high school diploma/GED or a combination of education and experience from which comparable skills are attained is required.
How to Apply
All applicants must apply through the Colgate University Careers Page:http://careers.colgate.edu/postings/3051