This job listing has expired and may no longer be relevant!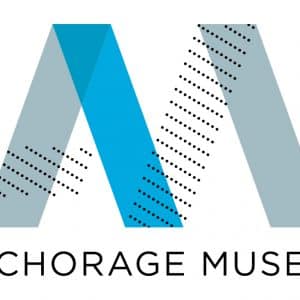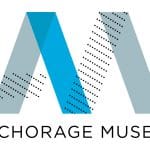 Building Mechanical Specialist
Alaska, United States

40,000 - 60,000

Full-Time
Job Description
The Anchorage Museum connects people, expands perspectives, and encourages global dialog about the North and its distinct environment. Exploring the intersection of art, history and science, the Anchorage Museum shares multiple perspectives and experiences that tell a greater story. And, we are committed to creating a diverse environment and is proud to be an equal opportunity employer. All qualified applicants will receive consideration for employment without regard to race, color, religion, gender, gender identity or expression, sexual orientation, national origin, genetics, disability, age, or veteran status.
For a full job description and to apply, go to www.anchoragemuseum.org/about-us/employment.
The Anchorage Museum is seeking a creative and skilled Building Mechanical Specialist who is interested with Alaska's premier museum. The incumbent will be responsible for daily maintenance and repair of the Museum's mechanical (HVAC) and other major equipment systems. This position will also provide support to all areas of the Facilities management department, including painting, minor repairs or maintenance on plumbing, electrical, appliances, furniture, vehicles, tools, and related equipment, as well as shared emergency maintenance response on or after hours, and on-call rotation.
The work requires demonstrated experience and certification in HVAC and refrigeration systems including but not limited to walk-in coolers, boilers, air handlers, chillers, refrigeration units, electrical systems, pneumatic and DDC systems.
This position may have a non-standard work schedule; which may include weekends and overtime.
Essential Functions
• Conduct required daily inspections of all mechanical systems
• Maintain routine maintenance schedules, check lists, and ensure operational procedures are updated and kept current
• Assist in the development of a complete preventive maintenance program for all building mechanical systems
• Routinely review maintenance related records with Deputy Director of Facilities and Operations
• Perform and/or oversee all necessary repairs and replacements to HVAC equipment (i.e. boilers, steam boilers, and chillers, air handling units, VAV boxes, refrigeration units, pneumatic systems, and DDC controls) and other mechanical and electrical systems
• Perform regular inspections of maintenance and cleaning of kitchen equipment performed by the café operator and performs or oversees café repairs as needed
• inspect and complete required repairs on plumbing, painting, drywall, carpentry, and other facility related repairs of the Museum
• Verify the performance of contracted facility maintenance services and notifies the Deputy Director of Facilities and Operations of any discrepancies
• Train facilities staff on proper maintenance of mechanical systems and controls
• Ensure the physical security, accountability, serviceability, and cleanliness of all maintenance tools, equipment storage areas, and tool bins, utilized or assigned
• Ensure excellence in safety procedures and avoid accidents in accomplishment of all tasks performed and immediately reports any violations or potential hazards to the Deputy Director of Facilities and Operations
• Respond to emergency situations and/or works overtime as required
• Serve as primary contact for after-hours alarm and emergency calls in Deputy Director's absence
• Oversee and prioritize departmental workload in Deputy Director's absence
• Act as project manager for major equipment replacement projects as requested
Knowledge
• Demonstrated knowledge in the operation and maintenance of low-pressure steam boilers and related equipment, refrigeration and air conditioning, generators, plumbing and electrical systems, security systems, and equipment maintenance
• Extensive knowledge of and mechanical aptitude in facility maintenance and repair
• Working knowledge of computerized control systems (DDC)
• Must be knowledgeable in current building codes and safety regulations
Skills
• Must possess a cooperative attitude that does not create unnecessary friction between coworkers and/or various stakeholders
• Well-developed problem-solving and ability to develop conceptual alternatives
Abilities
• Must be able to identify, troubleshoot and resolve mechanical malfunctions and problems in an expeditious, safe, and cost-effective manner
• Must be able to utilize subcontractors in an efficient manner when completing repair work
• Proven ability to diagnose and repair pneumatic controls
• Ability to be flexible and adapt readily to changing work demands and schedules
• Ability to prioritize and organize multiple tasks and meet deadlines
• Ability to function independently and as a team member
• Ability to seek out new methods and principles and be willing to incorporate them into existing maintenance practices
• Must have the ability to plan, organize, develop, implement and interpret the programs, goals, objectives, policies, procedures, etc., of a physical plant unit
• Ability to utilize snow shovels and operate motorized snow removal equipment as necessary
• Ability to read blue prints preferred
Qualifications
The incumbent is expected to be highly dependable, motivated, organized, a quick learner and able to work independently and as a team member; have a strong mechanical aptitude and possess extensive knowledge of commercial building systems. This position requires flexibility in work schedules as some work will be required to be completed after normal business hours or on weekends
• High school graduate or equivalent
• Minimum three years of relevant experience; additional work experience may be substituted for a high school diploma
• Specialized training and proof of current certifications in HVAC maintenance, Plumbing, Electrical, DDC systems, and Refrigeration required
• Three years' experience overseeing multiple facility related projects and meeting deadlines
• Extensive knowledge of commercial HVAC systems and experience with maintenance of physical property including building, equipment, HVAC systems, chillers, circulating pumps, VAV boxes, electrical systems, plumbing systems, wood and metal shop equipment, elevators, painting, and general building maintenance
• Demonstrated ability to multitask
• Strong English verbal and written communication skills
• Must be able to read and understand written instructions
• Must be able to work with people from diverse backgrounds
• Must possess a valid Alaska driver's license and driving record that satisfies insurance requirements throughout employment
• General computer knowledge preferred
How to Apply
If you are interested in this exceptional opportunity, please log on to our website to review the complete job description. Interested parties may complete an employment application and submit it along with a resume and cover letter via email, fax or mail. Please note we are unable to accept resumes in place of an employment application. LOCATION: Anchorage Museum Attn: Human Resources 625 C Street, Anchorage, Alaska 99501 (907) 929-9200 tel www.anchoragemuseum.org/about-us/employment The AMA will not discriminate against any employee or applicant for employment because of race, color, religion, national origin, ancestry, age, sex or marital status or who is a 'qualified individual with a disability,' as that phrase is defined in the Americans with Disabilities Act. AMA will take affirmative action to ensure that applicants are employed and that employees are treated during employment without regard to their race, color, religion, national origin, ancestry, age, sex, marital status or physical or mental disability.
Apply for this Job