This job listing has expired and may no longer be relevant!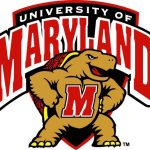 Facilities Performance Specialist
College Park, Maryland, United States

60,000 - 80,000

Full-Time
Job category: Others
Post date:16 Nov 2017
Job Description
TITLE: FACILITIES PERFORMANCE SPECIALIST (UMD POSITION #101656)
DEPARTMENT: FACILITIES MANAGEMENT, ENGINEERING & ENERGY
REPORTS TO: OPERATIONS MANAGER
Under general supervision, the Facilities Performance Specialist is a key contributor to the University effort to reduce electricity use by 20% on campus. The Specialist will be responsible for implementing assigned in-house Utility Meter, Data Acquisition, HVAC, Lighting and Building Automation improvements at the building level. The Specialist will also review new installations of Utility Meters, Data Acquisition Systems, HVAC, Lighting and Building Automation Controls as well as perform checkout of these systems and assist in commissioning. These improvements will improve or preserve occupant comfort while saving and monitoring energy.
The Specialist will have a range of responsibilities including installation, programming, operation, testing and calibration of electro-mechanical devices that make up the campus utility grade metering system. The Specialist will also perform adjustments, maintenance and repairs to existing electro-mechanical equipment including Utility Meters, Data Acquisition Devices, HVAC Equipment, Lighting, Lighting Controls and Building Automation systems as needed to restore Facility Performance. Assistance is also provided to the FM HVAC / CCMS and O&M group with installation, calibration, and commissioning of electro-mechanical and metering equipment.
Minimum Qualifications (includes min. Education, Experience, Knowledge/Skills & Abilities):
EDUCATION: Bachelor's degree or an equivalent combination of education and/or experience required.
EXPERIENCE: Six (6) years of progressively responsible experience with HVAC, lighting, controls, metering and flow computers; ten (10) years without a Bachelor's. Minimum two (2) years of experience with Building Automation Systems.
Physical Demands:
Ability to work in, on around, over and under fixed equipment and machinery; to manipulate heavy equipment, tools, and supplies and / or exert force up to 50 lbs.; to concurrently manipulate multiple controls on equipment and machinery; to work in hazardous or irritating environments, confined spaces, and adverse weather or temperature conditions; to wear and work in personal protective equipment. Incumbent is deemed an Essential employee, subject to a 24 hour day, 7 day week span of operation.
Additional Certifications (includes licensing):
-Must possess a valid Class C driver's license with fewer than 6 pts.
The University of Maryland is an Equal Opportunity Employer. Minorities and Women Are Encouraged to Apply
How to Apply
For a complete listing of the position description and to apply for the position, visit: https://ejobs.umd.edu. Click on "Staff" and Search for Position #101656. For best consideration, apply by 12/16/2017. UM offers a competitive benefits package, tuition remission and paid time off.
3427 total views, 2 today
Apply for this Job