This job listing has expired and may no longer be relevant!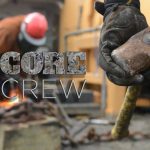 HVAC DUCT INSTALLERS
Ohio, United States

To be Determined

Full-Time
Job Description
HVAC DUCT INSTALLERS
Core Crew has immediate openings for HVAC DUCT Helpers, installers, and foremen in the Cincinnati, OH area. These positions are full time, may include some overtime, and offer hourly compensation based on experience. These are PERMANENT/DIRECT HIRE POSITIONS which include a strong benefits package including tool purchase program.
You must be able to pass a background check, drug test, and have reliable transportation.
You MUST live in the U.S and have authorization to work.
QUALIFICATIONS
• Foremen & Installers – Commercial HVAC experience a MUST
• Analyze construction drawings and determine the sequence of installation
• Experience and requisite skills working with sheet metal/duct work
• Diagnose causes of equipment breakdowns, testing parts appropriately, disassemble/re-assemble parts to make needed repairs
• Solid knowledge of Commercial HVAC systems/operation, building plans, and drawings
• Strong verbal communication skills with the ability to explain complex HVAC issues with customers in a way they can understand
• Clean DMV record
• Tools of the trade, PPE, etc.
How to Apply
Please send your updated resume to jross@corecrew.com
Apply for this Job