This job listing has expired and may no longer be relevant!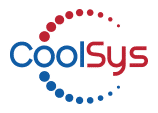 Refrigeration Technician / Installers
Twin Falls, ID, United States

40,000 - 60,000

Full-Time
Job Description
We have various levels of Refrigeration Technician positions available.
Our Employment Benefits includes: Medical, Dental, Vision and Prescription coverage Paid vacation and holidays 401(K) match Life insurance, AD&D and long-term disability Tuition reimbursement Paid Technical Training Programs
Entry-Level Responsibilities: Basic use of electrical diagnostic instruments; basic refrigeration piping and brazing; service procedures; basic refrigeration valves; basic preventative maintenance; safety; leak checking procedures and customer relations. Knowledge of single compressor systems; defrost control; basic HVAC (package and split systems); construction site safety; refrigeration system evacuation, defensive driving; hazardous material handling and labeling, and MSDS.  Salary Level 3:  38,396.00 – 55,000.00
Mid-Level Responsibilities: Supermarket refrigeration rack controls & electrical; introduction to solid state controls; engineering information (RS sheets and floor plans); compressor operation & troubleshooting; in depth HVAC package units, supermarket preventative maintenance; supermarket leak checking; hydronic principles; chilled water systems; and safety (forklifts, scaffolds and portable ladders).  Salary Level 4:  42,224.00 – 62,400.00
Senior-Level Responsibilities: Refrigeration software for programming EMS systems via a laptop; commissioning process and setup (energy optimization); implementation of rack suction and head pressure strategies for optimum energy consumption, HVAC, lighting and anti-sweat control (supermarket) for optimum energy consumption.  Salary Level 5:  46,467.00 – 68,640.00
Requirements:
EPA Certification is required for all levels.
Valid driver's license and good driving record.
High school diploma/GED. Certification from an accredited vocational-technical or trade school a plus!
Basic knowledge of refrigeration, HVAC, ice machines, gas furnaces and electrical.
Ability to work varying shift (days, nights & weekends) preferred.
Ability to troubleshoot. Good mechanical aptitude.
Good communication skills and the ability to build strong relationships with customers, co-workers and management.
How to Apply
Advance Your Career With CoolSys Refrigeration and HVAC Companies
 Select:  Commercial & Industrial Solutions Select:  Service Jobs or Install Jobs