This job listing has expired and may no longer be relevant!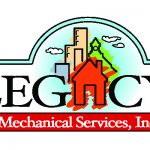 Sr. Project Manager – Commercial HVAC
Kennesaw, Georgia, United States

80,000 - 100,000

Full-Time
Job Description
Senior Project Manager – Commercial HVAC
Are you right for the job?
You are an accomplished project manager with 5+ years of HVAC experience. You are self-governing, highly organized and goal-orientated with strong communication skills.
As Project Manager you will initiate, plan, execute, monitor, and close each project, thereby ensuring successful project delivery for our customers.This involves tracking the progress of each project against goals, objectives, and approved budgets/timelines; creating action plans to meet objectives; and reporting status updates and project variances.
Preferred Skills/Experience
– Ability to prepare scope of work, determine project delivery resource requirements, estimate costs and budget, develop work plan schedules & milestones, and identify potential risks
– Average to strong computer skills and experience working with estimating software
– Team player with a strong work ethic and a distinct ability to organize and prioritize activities
– Exceptional interpersonal/people skills including verbal and written communication
– Problem solver with sound judgement and exceptional analytical thinking skills
– Proficiency in Microsoft Office Suite
– Plumbing knowledge is a plus but not a requirement
Position Type: Full-time
Working at Legacy Mechanical Services:
Work with Legacy and work with a close-knit team dedicated to integrity, respect, loyalty, honesty and innovation. We offer competitive salaries, competitive benefits and opportunities to participate in our Employee Stock Ownership Program.
How to Apply
Email your resume to lhansberry@legacyservices.biz to apply.
Apply for this Job