This job listing has expired and may no longer be relevant!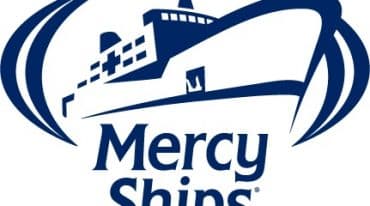 Plumber / Hotel Technician (volunteer)
Job category: Plumber
Post date:16 Nov 2020
Job Description
Mercy Ships is a 501(c)(3) organization operating TWO hospital ships, providing free life-saving and life-changing surgeries to the poorest nations as designated by the World Health Organization (WHO). We are supported by donors, sponsors, and our volunteer crew. Currently, we have a ship in the Canary Islands and we need multiple Volunteer Plumbing /Hotel Technician Engineers. Our plan is to complete the upgrades and maintenance to return to service in Senegal in the springtime. ALL CREW IS VOLUNTEER, donating their skills and time. The second ship is in the final construction and fit-out stage, delivering Spring 2021 for service in Liberia.
WHY WE NEED YOU:
Keeping the lights on & keeping the ship ticking,
we are very thankful for our Engineering department, especially when it comes to keeping things flowing!!
REPORTS TO: Marine Engineering Department
ABOUT THE ROLE:
The Hotel Technician / Plumber assists in the operations and maintenance of all equipment and systems that come under the responsibility of the Hotel Service department within Engineering, including HVACR plants, vacuum and sewage systems, fresh water systems, and waste disposal systems. It's hard to find a job on board that is more appreciated than our Hotel Techs(plumbers)!
What you'll contribute:
o Support the operation and maintenance of all Hotel Services, equipment and systems, including:
o HVACR plants
o Vacuum and sewage systems
o Domestic fresh water systems
o Waste disposal systems
o Assume Duty Plumber responsibilities according to roster
For this role, you'll need:
o A recognized plumbing certificate or relevant experience
o Appropriate experience in any of the following areas will be considered;
o Maintaining equipment as described in this job description
o Experience on ships or Certificate of Competency (COC)/Certification in any of these areas
o Experience in hotel/hospital or other service industries sector
o Has successfully completed Basic Safety Training in accordance with STCW A-VI/1-1 to 1-4 (training may be provided)
o Ability to effectively understand and communicate in clear English
How to Apply
Please visit https://opportunities.mercyships.org/marine-engineering/hotel-technician-plumber/ You must complete the creation of your personal "account" then follow instructions on how to apply to the position. In the application, you can add more job titles you wish to be considered for, such as the HVAC Technician, HVAC/Refrigeration Engineer or others. Have questions? Send us an email! Our technical recruiter would love to answer any questions you may have. You can reach us at tech.recruiter.ioc@mercyships.org or our maritime recruiter Miranda.strawbridge@mercyships.org for direct guidance on the role.