This job listing has expired and may no longer be relevant!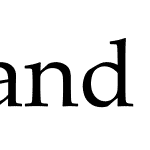 HVAC Service Technician
Madison, Wisconsin, United States
Full-Time
Job Description
JOB SUMMARY
The basic function of the Commercial HVAC Service technician is to ensure that the ULI portfolio of HVAC equipment, systems, and building automation system controls are operating in a dependable, efficient manner to deliver the most effective means of heating, ventilation, and air conditioning, consistent with industry standards for class A office space.
The technician regularly responds to service calls, provides solutions to complex service problems, and works with outside vendors & contractors, utilizing their knowledge, skills, and abilities to provide the highest quality front line customer service.
The technician directly assists customers, and other technicians with the installation, maintenance, and repair of HVAC equipment, systems, and building automation system controls while providing continuous quality service in a timely manner.
ESSENTIAL FUNCTIONS & RESPONSIBILITIES
• Maintain a professional courteous manner with all customers, tenants, vendors, contractors, and fellow employees at all times.
• Monitor, manipulate & adjust Building Automation Systems (BAS) controlling HVAC equipment and systems.
• Troubleshoot and repair/replace HVAC equipment, systems and BAS controls.
• Complete facility rounds and HVAC equipment, systems, and BAS checks as required.
• Maintain HVAC equipment, systems, and controls across ULI portfolio.
• Test HVAC equipment, systems, and BAS for functionality, consistency of operation, and code compliance as required.
• Completes tasks related to HVAC preventative maintenance.
• Assist with the installation of HVAC equipment, systems, and controls.
• Investigate HVAC problems, develop solutions, provide estimates, plan & execute approved work.
• Suggest HVAC process or operating improvements that add value and may reduce operating expense.
• Lead special HVAC projects and accept other responsibilities as may be assigned.
• Follow department and company policies, in addition to those outlined in the ULI Employee Handbook.
• Proper timely completion of work orders, payroll timesheet entries, mileage & credit card reimbursements, & Payscan reviews.
• Maintain organized and effective work spaces, tool cart, & parts inventory.
• Carry and effectively utilize a smart mobile device to communicate & perform daily work, and on call rotation requirements.
• Effectively utilize a tablet, desktop and/or laptop computer to communicate & perform daily work.
• Assure adherence to all company, city, state, and federal safety standard guidelines.
• Perform other related duties as required.
How to Apply
Please send resumes or indicate interest to HR@ULI.com
Apply for this Job