This job listing has expired and may no longer be relevant!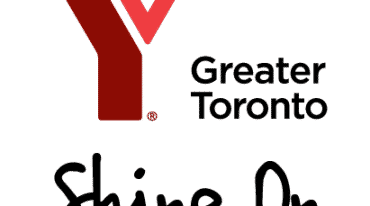 Facility Manager
Toronto, Ontario, Canada

60,000 - 80,000

Full-Time
Job category: Others
Post date:30 Jun 2021
Job Description
YMCA of Greater Toronto
POSITION VACANCY
FACILITY MANAGER
(Regular Full Time Salaried)
Grade: 15
Recruiting Range: $65,000-$95,000
Effective Date: Immediately
Reports to: General Manager, Health & Fitness / General Manager, Facilities
Location: Various YMCA Locations – Toronto ON
Why work for our Y?
YMCA of Greater Toronto aspires to be a great work place through an environment that embraces diversity and social inclusion, valuing differences and supporting full participation by all employees.  The YMCA provides almost 6,000 employees with meaningful jobs and the opportunity to make a difference in the lives of individuals and the health of our communities.  The YMCA works to build healthy communities.  This is achieved through a shared culture and values.  We recognize the contributions of our staff through innovative practices, great benefits and growth opportunities.
Nature & Scope:
The YMCA of Greater Toronto is a charity offering opportunities for personal growth, community involvement and leadership. The "North York YMCA" and "Cooper Koo Family YMCA" are two of nine full service health and fitness centres across the Greater Toronto area.   These Centres provide a full range of services and community programs to more than 9,000 members, including children, youth and adults, who represent the diversity of Toronto and its communities.
The Cooper Koo Family YMCA is a recreational facility located in the heart of the new Canary District at the corner of Front Street and Cherry Street.  The centre has been built to LEED Gold Environmental Standards, and the 83,000 square-foot recreation facility includes:
General, Plus, and Family & Special Needs Locker Rooms
Indoor 25m pool and a separate training pool
Two quad Gymnasium and indoor running track
Conditioning, Free Weight, and Stretching Spaces
Multiple program studios, multi-purpose rooms, and community rooms
A 30,0000 square foot accessible green roof
Meeting rooms and office spaces
A full laundry facility
A portion of an underground parking lot including parking spaces, electric vehicle charging stations, and bicycle parking
An outdoor courtyard and walkway
The North York YMCA is located at the corner of Bayview and Sheppard. The 150,000 square-foot recreation facility constructed in 1979 includes:
General, Plus, and Family Locker Rooms
Indoor 25m pool and a separate training pool
Gymnasium and indoor running track
Conditioning, Free Weight, and Stretching Spaces
Multiple program studios and multi-purpose rooms
A full laundry facility
A full facility Childcare
Squash courts
45,000 square-foot indoor parking
The Facility Manager is an integral part of the management team, playing a leadership role in implementing standards of Service Excellence (Cleaning and Maintenance Audits) to ensure the delivery of high quality service to members.
This is a hands-on position responsible for implementation of a fully integrated cleaning program that includes day staff, laundry services for towels, after hour contract cleaning, comprehensive preventative maintenance program, asset management, refurbishment, and capital project management. In addition to a fully integrated cleaning program, the incumbent is also responsible for the promotion of a "cleaning culture" among all YMCA staff and volunteers in the centre. The incumbent will be a team leader who displays good communication skills, holds flexible hours to meet the needs of the site, and is service/quality driven.
Responsibilities:
Provides leadership to the cleaning and maintenance team, ensuring a clean, safe and well-maintained centre.
Provides hands-on services and supervision in the areas of maintenance, cleaning, and service contractors.
Maintains YMCA standards and prepares and implements SAM Action Plan – cleaning and maintenance.
Recruits, hires, develops and leads maintenance, cleaning, housekeeping staff, and volunteers including preparation of shift schedules.
Directs and co-ordinates all relevant trades people for cleaning, repairs and maintenance performed on equipment, building systems, refurbishment and capital projects, as required. Monitors contract services to ensure quality standards are met and contract compliance.
Develops, maintains and controls cleaning, maintenance, and refurbishment plans, schedules and expenditures in accordance with the approved budget and procedures.
Implements approved facility refurbishment program in accordance with guidelines set out by the Property Management team.
Contributes to the leadership of the Occupational Health and Safety Committee. Ensures the health and safety of employees by implementing safety practices and procedures (including WHMIS) in accordance with the Ontario Health and Safety Act.
Prepares and prioritizes capital projects in conjunction with the General Manager and Senior Facility Manager for the Senior Vice President, Property Management's approval in accordance with guidelines set out by the Association; assumes the role of project manager; monitors budget for capital projects, in coordination with Project Management team.
Performs role of Service Leader and/or Acting General Manager as required.
Participates in staff meetings, professional development activities, and Association and facility functions. Self-manages ongoing professional development.
Actively participates in the Facility Manager Task Force that builds on shared learning to research and implement best practices and code compliance across all YMCA facilities.
Demonstrates appropriate behaviours in line with our Mission, Vision and Values as reflected in our YMCA competencies; takes a member focused approach to increase their understanding of programs offered across the Association. Represents the YMCA and the Association in a professional manner.
Understands and supports YMCA philanthropic commitments, connects with families and offers opportunities to give, either financially or their personal time, including participation in special events within the centre and the community.
Ensures the health, safety and well-being of all children, youth and vulnerable people in YMCA programs. Commits to the professional responsibility of maintaining knowledge of legislation, policies and procedures, child and youth development and best practices to best serve and protect children, youth, and vulnerable people.
Understands the legal responsibilities and moral imperative to report suspected child abuse to Child Protection Services.
Understands the importance of the volunteer staff partnership and integrates the value of philanthropy and volunteerism in dealings with members, volunteers, donors and staff.
Other duties as assigned.
Qualifications:
Post-Secondary Education
RPA Certificate (Real Property Administration) and/or enrolment in a program leading to a Certified Facility Management designation or equivalent in Building Facility Management
Knowledge and experience with wireless technology including CRM systems, conditioning equipment with integrated television etc. and CRM, kiosks an asset
WHMIS and Workplace Safety Core Training
Minimum of 10 years related experience in skilled trades and/or building maintenance, preferably in one or more of the following areas:

Electrical/Plumbing
Operating Engineering/Pneumatics
Mechanical HVAC

Experience in pool filtration/water chemistry an asset; Pool Operator Certificate preferred (certification must be obtained within first three months)
Knowledge and experience in ensuring compliance with related legislation
Excellent leadership skills, results oriented, driven by initiative
Well-developed interpersonal, and relationship building skills; ability to establish rapport and excellent communication with members, staff and volunteers
Excellent written communication skills
Commitment to working in a socially inclusive environment responding with sensitivity and personal awareness to the diverse needs of members including visible and non-visible dimensions of diversity
Solid computer skills, comfortable working with Outlook, MS Explorer, MS Excel, BAS systems, financial software and Facility Management applications
Focus on quality, creativity and innovation
Previous experience in a supervisory position and in achievement of administrative tasks
The position requires the following Association and Leadership Competencies: superior competence in: Teamwork and Collaboration advanced competence in: Effective Interpersonal Communication; Ethics and Self-Management; being Member Focused; Relationship Building and Partnering; being Results Focused; Valuing Diversity and Social Inclusion; Association Management and Stewardship; Leadership; People Management; Planning and Initiative fundamental competence in: Building Community Relationships and Resources; Cross Functional Integration; Strategic Orientation and Change Management
Job offers are contingent upon the successful completion of a Police Records Check. Within the first four months and every three years thereafter, a Vulnerable Police Records Check is required.
The YMCA of Greater Toronto values the diversity of people and communities and is committed to excellence and inclusion in our Association.
We are committed to an environment that is barrier free. If you require accommodation at any stage during the hiring process, please inform us in advance to arrange reasonable and appropriate accommodation.
About the YMCA of Greater Toronto
The YMCA of Greater Toronto is a charity that ignites the potential in people, helping them grow, lead, and give back to their communities. As outlined in our 2020–2025 strategic plan, Ignite the Light, we are focused on boosting well-being and promoting equity across the Greater Toronto Area (GTA). In the future we see for our region, everyone will have opportunities to shine their brightest.
Mirroring the diversity we're privileged to have in the GTA, our YMCA offers a variety of programs responding to the needs of our communities. For more than 165 years, the YMCA of Greater Toronto has provided opportunities for people to shine through a variety of programs and services including health and fitness, licensed child care, camps, employment and immigrant services, education and training, and services for youth, families, and seniors. When you donate to the YMCA of Greater Toronto, you help ensure more people get access to these vital programs that help them connect, grow, and reach their full potential.
Visit www.ymcagta.org to learn more about our work to build vibrant communities where everyone can shine.
How to Apply
Please send cover letter and résumé quoting job posting #0523, by Wednesday, July 14, 2021 to: 
Email:
workforymca@ymcagta.org
 Please include your salary expectation with your application.