This job listing has expired and may no longer be relevant!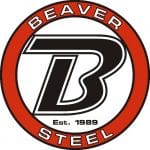 HVAC Regional Sales Manager
Cleveland, Ohio, United States

To be Determined

Full-Time
Job Description
GENERAL OVERVIEW
Beaver Steel Services is a diverse and dynamic company in business for over 29 years.
We are actively searching for a HVAC sales person to participate in our continued profitable growth and be an integral part of our sales team. The HVAC sales person will oversee a specific sales territory of the company as well as a list of specific HVAC accounts.
Established in 1989, Beaver Steel operates from a 120,000 sq. ft. facility and has approximately 50 employees. Beaver Steel's primary operating functions include the processing and distribution of flat rolled steel and steel products and the distribution of HVAC hard good products.. We own and operate a fleet of 10 trucks and service over 500 customers, mostly within a 200 mile radius of our facility.
Our primary HVAC Sales Person functions include:
• Manage and oversee the overall sales and gross profit of specific territory
• Increase sales from the previous year while maintaining or increasing gross profit
• Identify successful sales results and share with General Manager
• Help drive the Cost/Overstock program
• Maintaining and growing current customer base
Duties will involve: overseeing the continued development of your sales territory.
The HVAC Sales Person will report directly to the General Manager and have responsibility for the sales territorial development. The HVAC Sales Person will be expected to report on a regular basis the activities, results and improvements of their territory.
Understanding and technical knowledge of HVAC ductwork and hard goods is a plus.
AREAS OF ACCOUNTABILITY
Reporting & Metrics
 Review daily the month to date sales
 Review daily the month to date gross profit
 Review monthly the details of all reports with General Manager
– Weekly call report
– Weekly call report results
– Monthly summary
– Quarterly summary
– Year end summary/forecast
 Schedule monthly meetings with the General Manager to meet with key accounts via personal visits
 Review monthly the top 25 accounts for the territory.
 Review monthly the impact each account had on the Cost/Overstock Program
How to Apply
Please send resume to employment@beaversteel.com
1047 total views, 1 today
Apply for this Job